Sinn Féin MEP Martina Anderson will accompany human rights lawyer Niall Murphy and Paul O'Connor of the Derry-based Pat Finnucane Centre when they raise British Government Article 2 violations and the "hooded men" cases with Human Rights Commissioner Nills Muiznieks and the Director of the Human Rights Directorate Christos Giakoumopolous in Strasbourg today.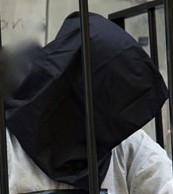 Details of the top secret interrogation centre in Ballykelly emerged last year after  declassified British Government records were unearthed last year.
The Pat Finucane Centre said the files showed two official inquiries and the European Court of Human Rights were kept in the dark by the British security services about the centre.
Ms Anderson said the purpose of the delegation was to make representations in relation to the failure of the British Government to discharge its article 2 obligations under the ECHR in the North of Ireland – which affords all European citizens the "right to life."
"The Council of Europe which is separate from the Institutions of the EU Parliament and deals with areas such as the protection of Human Rights and the prevention of torture and inhuman or degrading treatment or punishment.
"The meetings are intended to build upon the submissions made by over 30 victims of collusion and state violence who traveled at my invitation to the European Parliament in Brussels at the end of January."
Representations will also be made to Clare Brown of the Department for the Execution of Judgments of the ECHR in relation to the recently published facts pertinent to the torture case involving detainees referred to as the "hooded men" in 1971.
Ms Anderson concluded: "While legacy issues and dealing with the past are addressed in the Haass proposals and need to be dealt with, the Article 2 failures of the British government and the recently discovered information concerning its submissions in its appeal of the 'hooded men' of 1971 case findings, are rightly issues for the Council of Europe, Human Rights Commissioners to engage with the British Government, about urgently discharging its obligations under Article 2."
Tags: