Precious Life will hold a special candle-light Rosary procession in Derry this weekend.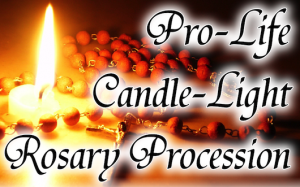 Assembling in Guildhall Square at 4.30pm on Sunday, the procession will make its way through the streets of the city centre behind the Missionary Image of Our Lady of Guadalupe for Ireland before returning to the Guildhall.
The Rosary will be led by the Franciscan Friars of the Renewal.
Members of the public are invited to carry a "Light for Life" and pray for the protection of Ireland's unborn children. Candles will be supplied.
Tags: