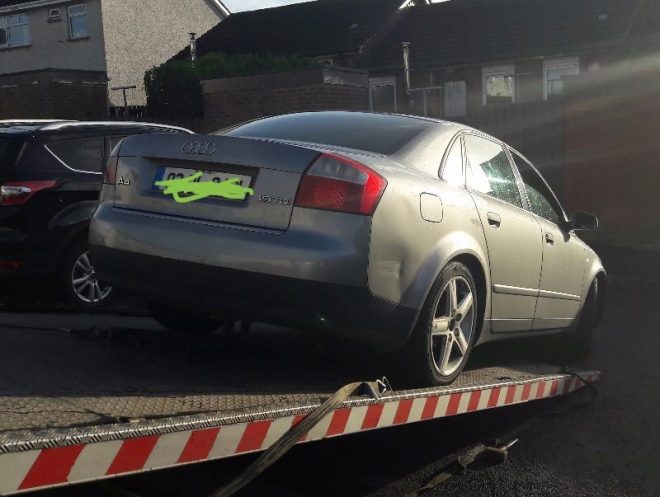 POLICE are examining a seized car in connection with a recent hit-and-run in Derry.
Earlier this week a a 16-year-old girl was struck by a car on the Racecourse Road in a hit and run incident.
She sustained a broken arm and a fractured pelvis as a result
PSNI Foyle say on its Facebook page: "This Audi A4 was recovered by Ballyarnett Neighbourhood Policing Team
"Even though storm Ali was causing havoc and our workload was increased considerably Ballyarnett Npt were still proactively patrolling our area.
"It seemed to be all going down in Bloomfield Park. An A4 and it's occupants attempted to evade police.
"The abandoned vehicle was soon located and seized.
"Enquiries are ongoing regarding it's possible involvement in a recent hit and run RTC.
"Then another fella decided to turn up at our location even though he was wanted by police."
He was arrested and taken to Strand Road police station for questioning.
Tags: