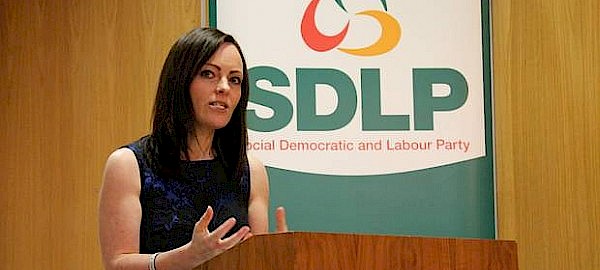 THE SDLP's Social Justice Spokesperson Nichola Mallon MLA has said that poverty in the North of Ireland remains far too high and must be tackled by a functioning Executive.
The party's deputy leader was speaking after the launch of a report by the Joseph Rowntree Foundation this morning.
Derry is known to be of the city's most affected by poverty and mental health issues which is linked to a lack of employment opportunities.
"The number of people living in poverty across the North of Ireland is staggering," she said.
"Figures don't tell the story of each individual living in a household struggling to make ends meet and the impact that has on their physical and mental health and their life opportunities.
"We have 110,000 children living in poverty. How is that not a political priority?
"40,000 pensioners who have made their contribution to this society and deserve to live in security in their later years, don't have enough to live comfortably.
"We have a much lower employment rate, higher numbers with no qualifications and increasing numbers facing problem debt.
"This is all before the full impact of welfare cuts and Brexit hits home.
"We are letting these people down every day.
"We know what needs to be done to empower people out of poverty. We need to create an environment of higher skills, more jobs and better jobs that give people a decent standard of living.
"Change can be achieved with a functioning Executive. Nothing is achieved by the current dysfunctional political standoff."
The report also revealed that 27 per cent of disabled people in the North of Ireland live in poverty, compared to 19 per cent of non-disabled people.
Tags: