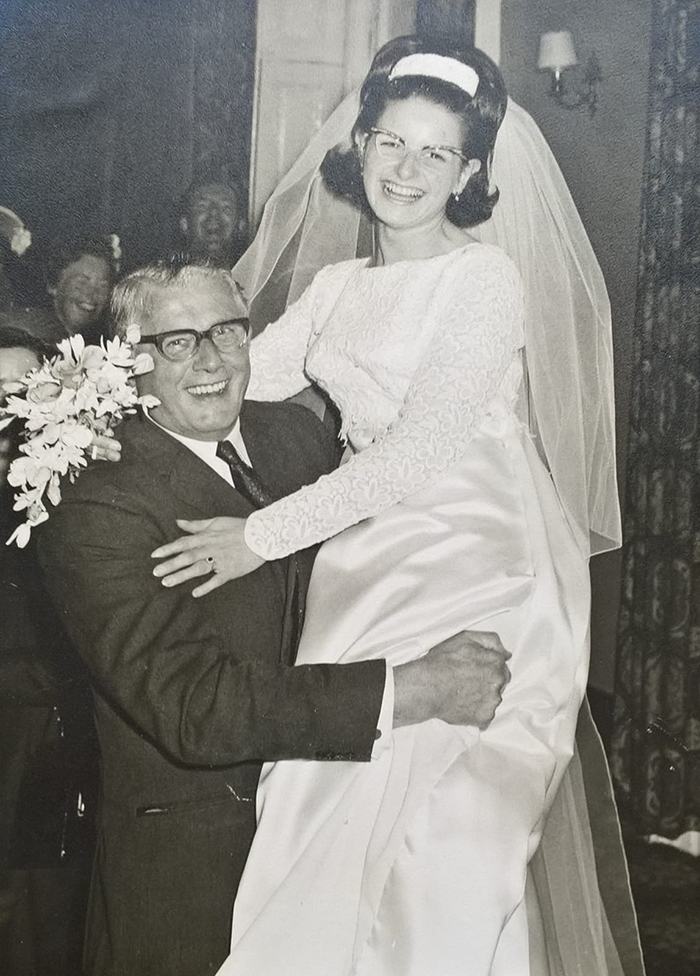 HAVE you a vintage bridal dress and would love to show it off again? 
Then why not come along to the Alley Theatre in Strabane and take part in their bespoke Vintage Bridal Show taking place on Saturday 13th January, 2018.
It is part of the 'Something Old, Something New Bridal Weekend' that will take a step back in time to an era of splendour and sumptuous tradition.
Jacqui Doherty from the Alley Theatre explained: "If you have a vintage wedding dress from any era we would love for you to get in touch, maybe you would like to model it or have a daughter or granddaughter who you would like to see model it.
"This is the perfect opportunity to bring your dress back to life live on the Alley Catwalk.
"There will also be a fabulous collection of dress from the 1950's onwards from 'Living Vintage' taking to the catwalk."
As part of the event there will be Afternoon Tea at 4pm with a glass of bubbly and a scrumptious selection of sandwiches and homemade scones and cakes, joined by lovely acoustic music before the fashion show commences at 6pm.
This will be a really feel good intergenerational family day out and a fantastic way to chill out after the chaos of Christmas.
If you would like to be involved or would like your wedding dress to be part of it, please contact Jacqueline.doherty@derrystrabane.com.
The Vintage Bridal Show will be followed by The North West Brides Bridal Fair on Sunday 14th January from 2pm – 5pm, which is the perfect opportunity for all engaged couples to plan their wedding under one roof.
With a fabulous catwalk show and stands from photographers, videographers, bands, wedding dress shops, florists, groomswear, jewellery and milliners, hotels, cars and lots more.
There will also be competitions and discounts on the day.  Admission is free.
Tickets for the Afternoon Tea are £7 and Vintage Bridal Show £7 (includes complimentary glass of Prosecco) on Saturday 13th January and  are available from the Alley Theatre Box on 028 71 384444 or online www.alley-theatre.com
Tags: