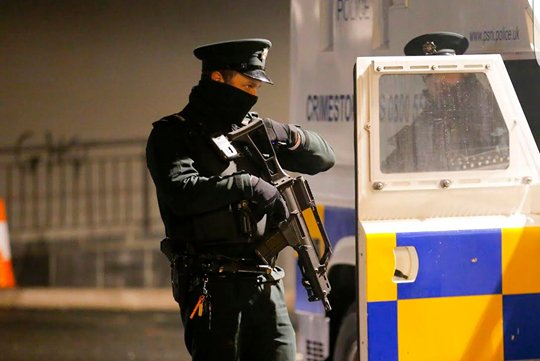 POLICE say that the security alert is ongoing in Derry with a house being searched as part of the investigation.
In a statement on its Facebook page, PSNI Foyle say:
"Just a brief update in the security alert in Ederowen in the City.
"Our number one priority is public safety.
"This is ongoing and is a live investigation so we are not able to give full details yet but please be assured that the steps we have taken have been absolutely essential to ensure the safety of residents.
"We have been working hard through the night to get those evacuated back into their homes.
"We are glad to say that we have been able to reduce the cordon down to a single property.
"We recognise the massive impact this has been to those involved which has included young children.
"We are extremely grateful for the cooperation of the community and for the patience shown.
"Searches will continue in a property this and we will update you when we can.
"Thanks again for your understanding."
Tags: