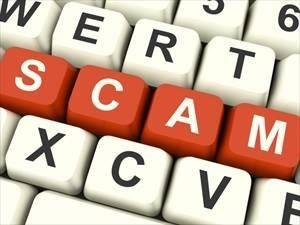 THE PSNI are urging members of the public to be aware of possible scams and nuisance calls.
The police in Derry say they have received reports about a number of calls to people from nuisance callers.
A police spokesman said: "While there are legitimate companies that make telephone calls, police are concerned that some rouge callers make be taking advantage of members of public and causing upset.
"Action Fraud, the government agency that helps to co-ordinate the fight against fraud, advises that any member of the public who receives such a telephone call should:
Report the call to police:;
– Report the call to your telephone service provider, for example BT, Virgin or Sky;
– Consider registering your number with Telephone Preference Service (TPS Online). Call 0845 070 0707, or visit
www.callpreventionregistry.co.uk;
– Never give personal details over the phone, including bank account details.
"If you are unsure of a caller or feel that something is not right then ask for details to ascertain their identity.
"Ask where they are phoning from, where they have got your details from and where they have obtained your telephone number.
"Ask them if there is a number you can phone them back on or if there is another representative from their company that you can contact.
"If you are still unsure then contact the company or business yourself to check if the call is genuine. Legitimate companies won't have a problem with you calling them back.
"NEVER, EVER, give any of your personal details over the phone.
"Anyone who believes they may have been victim of this type of scam or has any concerns should contact police on 101."
Tags: