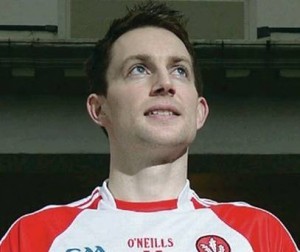 James Kielt has quit the Derry senior championship panel.
The Kilrea man, described by Joe Brolly as the county's best, was left on the bench against Down.
He has not turned up for training since, Derry GAA sources confirmed.
James Kielt's decision to quit the panel ahead of the Ulster semi-final against Donegal on June 27 is another blow to the county.
Former county star Brolly said he was astonished to see Kielt on the bench at Celtic Park.
Cailean O'Boyle and Terence O'Brien were brought on in Celtic Park June 7 while Kielt stayed on the bench.
Derry will play Ulster champions Donegal at Clones bidding to reach the final for the first time since 2011.
Kielt is a stunning player, able to hit scores from all sorts of long distance options.
Donegal meanwhile mauled Armagh last weekend.
During the Derry/Down game, Joe Brolly said Donegal manager Rory Gallagher was astonished to see Kielt on the bench.
Tags: