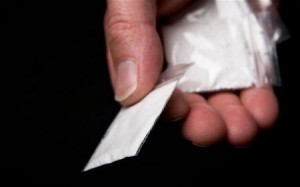 A new hard hitting campaign advertising campaign by the PSNI against drug dealers has been weclomed by Sinn Fein Councillor Elisha McCallion.
The campaign "Drug Dealers Don't Care, Do You?" is targeted at tackling the issue of drugs and drug dealing in communities across the North.
Cllr McCallion, a member of the Derry Policing and Community Safety Partnership (PCSP), said she hoped the campaign would help put drug dealers "behind bars."
She said: "The damage drugs can do to individuals and communities is well known. We need to get the drug dealers off our streets and those bringing the drugs into Ireland in front of the courts. Hopefully this new advertising campaign will help that process.
"It's also very important that anyone caught up in this vicious cycle gets as much help and support as they need.
"The main priority in any approach to tackling drugs must focus on early intervention and prevention.
'The communities and families at risk from drugs are easily identifiable and this is where resources must be targeted."
She concluded: "Combining the ongoing work of the PSNI in removing these drugs with education programmes for our young people is the key to eradicating drug misuse."
Tags: