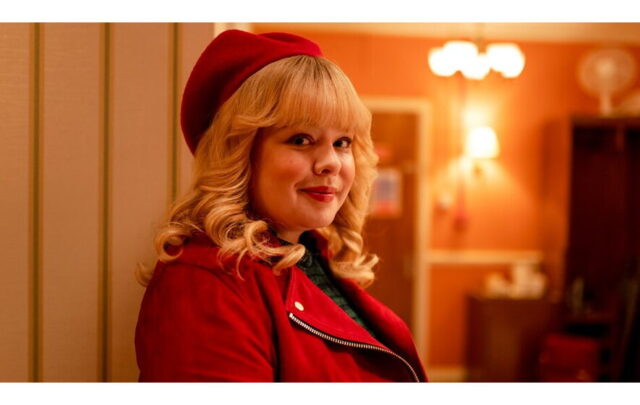 Derry Girls star Nicola Coughlan is set guest star in the Doctor Who 2024 Christmas special.
Showrunner Russell T Davis revealed the news during a Q&A, following a press screening of The Star Beast, the first of the BBC series' annual specials.
When asked if he could reveal anyone who will be making an appearance in the next series of Doctor Who, Davis teased an appearance by Coughlan but admitted fans will have to wait about a year to see her alongside the Doctor.
The Galway actress is best known for playing Penelope Featherington in the regency drama Bridgerton and Clare Devlin in award winning drama comedy series Derry Girls.
On joining the franchise, she said: "I'm excited to join the Whoniverse under the leadership of the inimitable Russel T Davis. I've been a fan of Ncuti Gatwa for some time and getting to share the screen with him as the Doctor has been an absolute joy."
However, this is not the first time Coughlan and new Doctor, Ncuti Gatwa have worked together, as the pair both featured in the Barbie movie earlier this year. Coughlan played Diplomat Barbie, giving her fellow Barbies Nobel Prizes in a number of categories, whilst Gatwa played a version of Ken.
It is unclear how much Coughlan will feature in next year's Doctor Who Christmas Special as her role is still undisclosed and little is known about the plot.
Doctor Who will return later this month with a trio of special episodes with David Tennant and Catherin Tate reprising their roles of The Doctor and Donna Noble to celebrate the show's 60th anniversary.
The first episode of which will premiere on Saturday, November 25.
Before Gatwa takes over as the 15th Doctor with his first episode airing over the Christmas period with Coronation Streets Millie Gibson as his companion Ruby Sunday.
Tags: