So far in 2023 there have been 166 road deaths in the Republic of Ireland and 57 in the North of Ireland.
That is rise of 34 deaths in the Republic and 12 in the North on last year.
That is up from 132 and 45 deaths in the same period last year.
An Garda Siochanan said the operation at Bridgend crossing point was the first of its kind between the two police forces.
Speaking to BBC News NI, head of the PSNI's Road Policing Unit, Chief Inspector Graham Dodds, said the joint operation was all about deterring and detecting speeding.
Speeding is one the major contributing factors in road deaths.
He said it was "tragic and horrifying" that there have been 57 road deaths in the North of Ireland so far this year.
"That's 57 homes destroyed, 57 communities affected, workplaces or schools who will never be the same."
So far this year, 33 people have died on roads in border counties such as Cavan/Monaghan (12), Donegal (nine), Sligo/Leitrim (five) and Louth (seven).
The crossborder is part of National Slow Down Day and it aims to remind drivers of the dangers of speeding.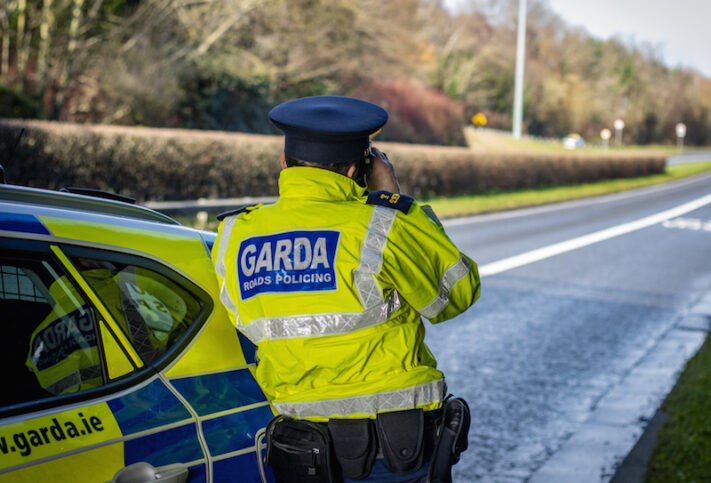 Supt David Kelly of An Garda Siochana said the joint approach with the the PSNI was a first for the island of Ireland.
"We are working together to try and save lives on the roads," said Supt Kelly.
"There have been too many road traffic collisions, sadly involving fatalities, on the roads this year and we are trying to reduce that.
"By working together on an all-island basis we feel we can achieve more and that's what we are doing here today and it's a first for both organisations."
Tags:
THE PSNI and Gardai have launched a joint operation along the Derry/Donegal border to tackle the spiralling number of road deaths.