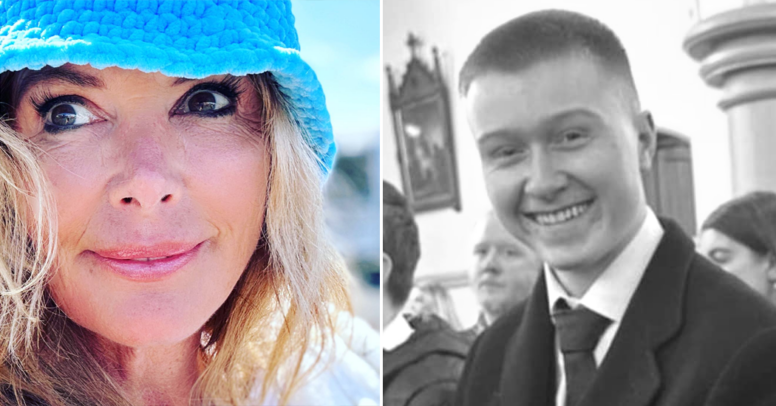 Derry-born actress Roma Downey says her family has been struck by an unspeakable grief following Monday's devastating crash in Donegal.
Downey, who starred in Touched By An Angel, is a close relative of Thomas Gallagher, who lost his life in the tragic collision in Gleneely this week alongside his friend Alana Harkin.
The two teenagers, both aged 18, were returning home from a night shift in a Carndoangh restaurant when tragedy struck in Inishowen.
Roma Downey has implored her fans to pray for the bereaved families.
The actress is an aunt of Thomas' mother, Helen.
Roma said that Thomas was "kind, thoughtful, funny and smart".
Posting on social media, she urged people to pray for comfort for her family as they are dealing with heartbreaking and agonizing loss.
Said Roma: "My heart breaks for them and I know Thomas will be sorely missed by everyone, his Mom and Dad his brothers and sister, grandparents, aunts, uncles and cousins and his whole circle of friends and community.
"He was dearly loved.
"Please, please pray for both these families who lost a child and especially for Helen and Dominick that the Lord will lovingly carry them through this tragedy and comfort their broken hearts."
Separate funerals will be held for Alana Harkin and Thomas Gallagher, both 18, who died in the single-vehicle tragedy at Terrawee, Gleneely.
Alana, late of Falmore, Gleneely, will be laid to rest following Funeral Mass at 11am in St Mary's Church, Bocan, Culdaff.
This will be followed by the Funeral Mass of Thomas, late of Gemstone, Gleneely, which will take place at 2pm in St Mary's Church, Ballybrack, Moville.
Tags: