Vertiv is already a major employer in the north west with factories in Donegal.
The group has operated in Ireland since 2021 when it bought E&I Engineering. E&I was founded by Derry-man Philip O'Doherty, who now has a senior role at Vertiv. He is also chairman of Derry City Football Club.
Said Mr O'Doherty: "Derry was not the only location we considered for this facility, but it came out on top when we realised the quality of the local workforce, the cost-competitive business environment and the ease with which we can establish links and work with colleges and universities to support our research and development plans.
"The support from Invest NI was also crucial to our decision to choose Northern Ireland."
Invest NI will fund an Assured Skills Academy, which will assist in filing 72 of the roles by providing skills training in electrical and mechanical installation.
The academy guarantees at least a job interview for people who complete the training.
Vertiv bought E&I because the electrical switchgear and power distribution systems it makes were complementary to its existing data centres services business.
Data centres are effectively warehouses full of computer servers, which are central to the operations of online businesses.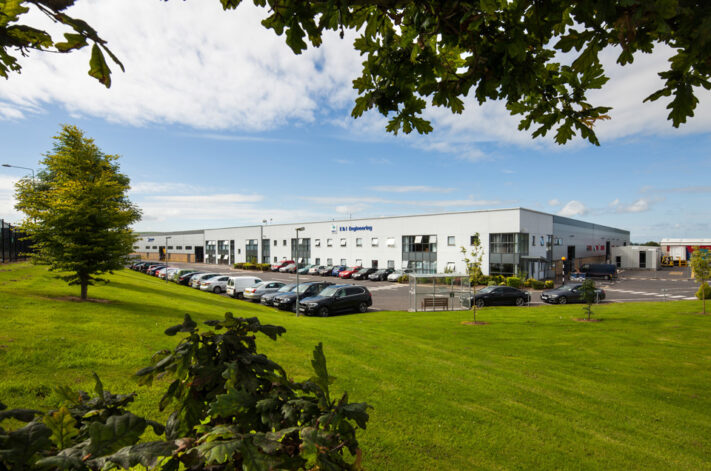 They need a large and constant supply of electricity to operate and cool the servers.
They have been a growth area as they provide the physical infrastructure needed for services like social media and video streaming.
Vertiv's president for Europe, the Middle East and Africa, Karsten Winther, said there was still strong market demand mainly driven by AI and continued digitalisation.
He added: ""We are delighted to be making this investment which will support our EMEA and global business growth and help us to meet strong market demand for our infrastructure solutions, mainly driven by digitalisation and AI adoption.
"Vertiv's focus is on solving the most important challenges facing today's data centres, communication networks and commercial and industrial facilities with a portfolio of power, cooling and IT infrastructure solutions.
"This new investment will support our goal." 
Tags:
A manufacturing company is creating about 200 jobs in Derry.