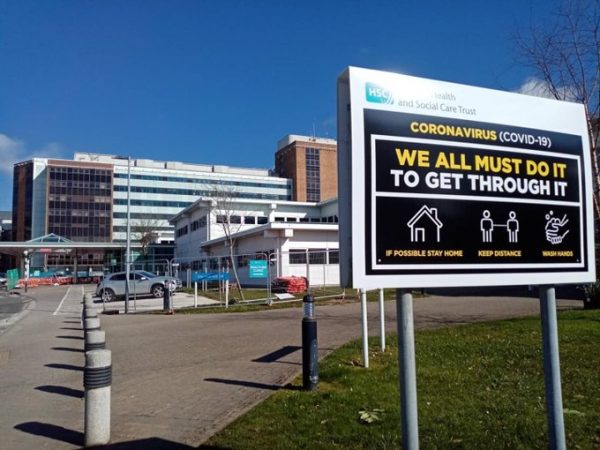 SDLP Foyle MLA Sinéad McLaughlin has expressed her grave concern at the uncertain future of the Midwife Led Unit at Altnagelvin, which was closed due to COVID-19 and which will now not reopen until midwifery staffing levels are available to be provide safe and effective care.
Ms. McLaughlin was responding to correspondence from the Permanent Secretary at the Department of Health, which also highlighted that the Department has commissioned an independent report into the provision of Midwifery Services and Care in Northern Ireland to be completed in Autumn 2023.
Said the Foyle MLA: "I was contacted recently by a number of women who are frustrated and disappointed that the Midwife Led Unit remains closed at Altnagelvin and who feel that its re-opening would greatly benefit maternal mental health across Derry.
"Unfortunately, current recruitment challenges are frustrating efforts to resource safe and effective care in our local hospital, leaving mothers in Derry to pay the price for the lack of investment in maternity care.
"The fact that there has not been a maternity strategy since 2018 is another damning indictment of this failure.
"Combined with the inability of the Western Trust to reopen this crucial unit, it is no surprise that patients in Derry feel that their health service is collapsing around them.
"It is crucial that a new Executive is formed to deal with this crisis and enable a Health Minister to implement the findings of the framework for nursing and midwifery workforce planning in Northern Ireland so that we can ensure that we have the number of midwives necessary for safe care.
"I appreciate that the Trust has made efforts to increase the number of midwives in training and am deeply cognisant of the many competing pressures on its resources.
"However, it's also fair to say that women too often face a postcode lottery when it comes to accessing their services and women in the North West feel this particularly acutely.
"Indeed my recent women's healthcare survey revealed that 90% of respondents felt that there was inadequate service provision available for the biggest healthcare issues facing women.
"This is yet another example of how women have been let down in our health service and how our needs must be prioritised as part of the transformation of the healthcare system through a funded Women's Health Strategy."
Tags: