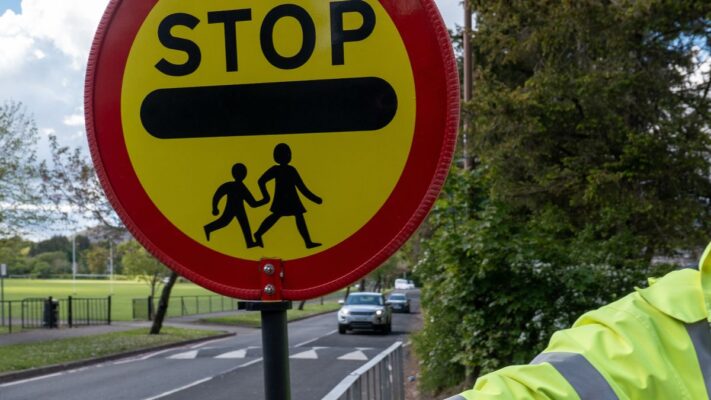 SDLP Foyle MLA Sinéad McLaughlin has welcomed the decision of the Education Authority to lift the freeze on the recruitment of crossing patrol staff for local schools.
Ms McLaughlin had been working with local Ballyarnett Councillor Catherine McDaid to lobby the Education Authority to allow the recruitment of crossing patrol staff at Steelstown Primary School.
Said Cllr McDaid: "I am very pleased that this decision has been taken by the Education Authority today, though it should be stressed that parents should never have been forced to fear for their children's safety
"Many schools like Steelstown Primary School make a specific effort to promote active travel for the benefits of pupils and parents and the presence of school crossing patrol staff was a vital element of the safety of the school community.
"Budgetary concerns should never be put before pupil safety and after asking the EA to review this decision and working with the school, I am glad that we will be able to prioritise the health and safety of our young people by continuing with the recruitment of these vital members of staff."
Ms. McLaughlin added: "This is a welcome decision from the Education Authority and I have no doubt that it will reassure many local parents who were understandably worried about the safety of local children.
"I previously made representations to the Education Authority to make clear that their previous decision was misguided and dangerous and I am glad that common sense seems to have prevailed.
"However, it is still concerning that no new applications from schools can be taken forward.
"This is another consequence of our desperate budgetary situation and another reason that we need to resolve the current impasse at Stormont and put the Department's finances on a sustainable footing."
Tags: