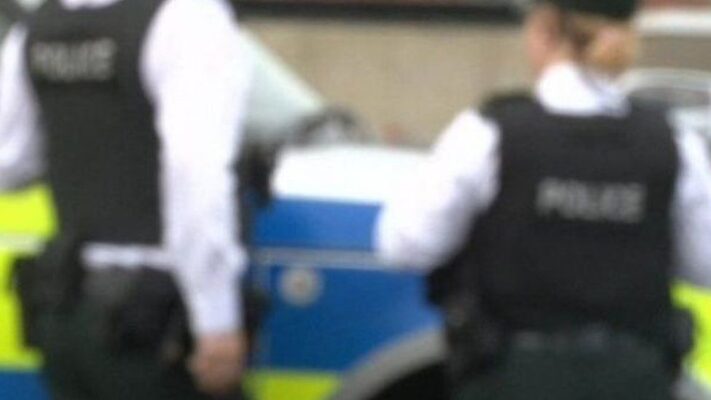 Police in Derry are investigating a number of incidents in Strathfoyle, including criminal damage to property and vehicles.
Over the weekend, on Saturday evening, 23 September, at around 8.10pm a bus that had broken down at the junction of Clonmeen Drive and Temple Road had a window smashed.
Earlier, just before 8pm, police received reports of antisocial behaviour in Deramore Drive where a door was ripped off a derelict property.
Shortly before 10pm on Sunday night, 24th September, it was reported graffiti had been daubed on a bus shelter in Clonmeen Drive.
When conducting enquiries in the area, police also discovered graffiti daubed on a nearby defibrillator unit.
Speaking about the incidents, Chief Inspector Yvonne McManus said: "These are all serious incidents which are having a distressing impact on local residents in Strathfoyle.
"We have been speaking with local residents in Strathfoyle, and we know this activity is not welcomed in the area, or is it representative of those living in the community.
"We will continue with a visible presence in the area with our Neighbourhood Policing Team officers on patrol and we will robustly investigate reports made to us, or that come to our attention.
"The actions of those involved could result in someone being seriously injured. It has to stop.
"Some of this recent activity has been directed at a local political representative.
"It is unacceptable when those involved in our political process become the subject of abuse or threats.
"This will be thoroughly investigated and we will explore all lines of enquiry.
"The Police Service remains committed to doing everything we can to ensure our elected representatives can live and work free from harassment, intimidation or any other form of criminality.
"We will continue to meet with partner agencies and representatives, and we want to reassure the community we are committed to working together.
"I want to take this opportunity to urge residents to continue reporting any concerns so that we can take action.
"You can get in touch with us on 101, always 999 in an emergency. You can also make a report anonymously to Crimestoppers on 0800 555 111."
Tags: