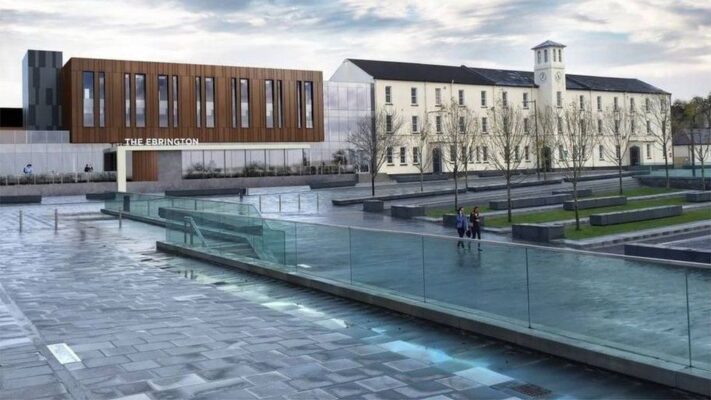 SDLP Leader Colum Eastwood has requested an urgent meeting with Head of the Northern Ireland Civil Service Jayne Brady to address the crisis surrounding Ebrington Square.
Recent revelations of a £280,000 payout due to a legal dispute involving The Executive Office (TEO) have cast doubt on Ebrington Square's future as a venue, leading to the cancellation of 2024 events.
Mr Eastwood has called for a meeting to discuss the potential transfer of management of Ebrington Square to Derry City and Strabane District Council.
Said the Foyle MP: "There is huge anger in our city that the future of Ebrington Square as live music venue is at risk and that so much money has been spent on legal issues at a time when budgets are severely stretched.
"Ebrington Square must be prioritised for the people of Derry, with new local management structures explored immediately, giving the community a voice in its use.
"Jayne Brady has an opportunity to act. I am inviting her to take this chance to see a vital cultural landmark in Derry City flourish into the future rather than be blighted by bureaucracy.
"I believe that transferring the management of the site to Derry City and Strabane District Council gives us the best chance to utilise this space.
"This is one of the premier venues our city has to offer.
"There have been many great nights here over the last few years and it would be an incredible shame to see this wonderful resource taken away from us."
Tags: