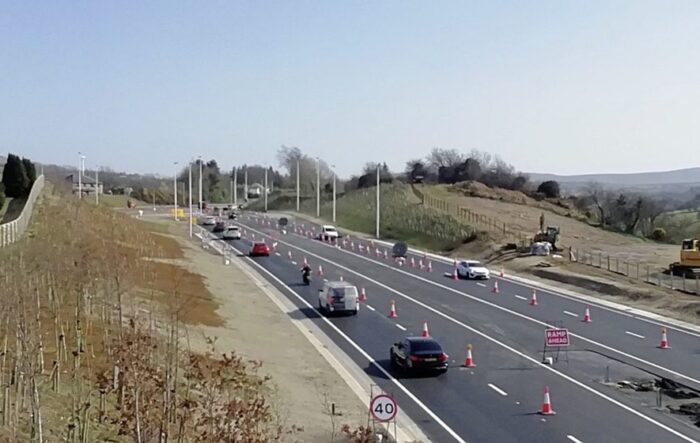 SDLP Infrastructure Spokesperson Mark H Durkan has expressed concerns around the poor quality of directional signage along the recently opened A6 route from Derry to Belfast.
He has written to the Department for Infrastructure calling for an audit of the existing signage. Following a series of lengthy delays, the A6 dualling scheme from Dungiven to Drumahoe opened to motorists in April of this year.
Said Foyle MLA: "It is concerning that a mere five months since the full opening of the A6 dualling scheme, it appears as though the signage is coming apart at the seams.
"It took long enough to have these traffic signs erected in the first place; they were one of the last installations of the A6 project which was dogged by delays.
"This was despite department officials advising years' prior that my proposal for a progressive dual naming approach to include 'Derry~Londonderry' couldn't be implemented on the basis that A6 signage was at an advanced stage.
"Regardless, they shouldn't be showing signs of wear already.
"The signage is comprised of several board frames which seem to be coming apart in places and is quite thin.
"Additionally, the material is very reflective at night to the point that it's impacting visibility for motorists.
"Quite frankly, the poor quality of the signage along the network is very concerning, I've written to DfI to ask if these defects were identified as part of their recent road safety audit and if so, when remedial action will be carried out."
Tags: