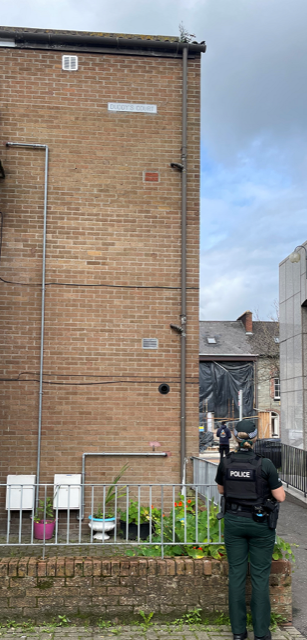 Detectives have charged two males after a man was found injured at a Derry roundabout and a flat torched in an aarson attack.
The men, aged 28 and 29, were charged with a number of offences including arson endangering life with intent and assault occasioning actual bodily harm.
The charges relate to a fire at a flat in Duddy's Court in the Waterside and the discovery of the injured man in Galliagh.
Both men are to appear at Derry Magistrates' Court on Saturday, August 5, for a first remand hearing.
Fire crews tackled blaze after the alarm was raised at 10.45 pm on Thursday.
No one was injured but smoke damage was caused to the property.
Police said a man was found injured before 1 am on Friday at the roundabout in the cityside.
Detectives said they believed both incidents were linked.
The injured man was taken to Altnagelvin Hospital by ambulance.
Tags: