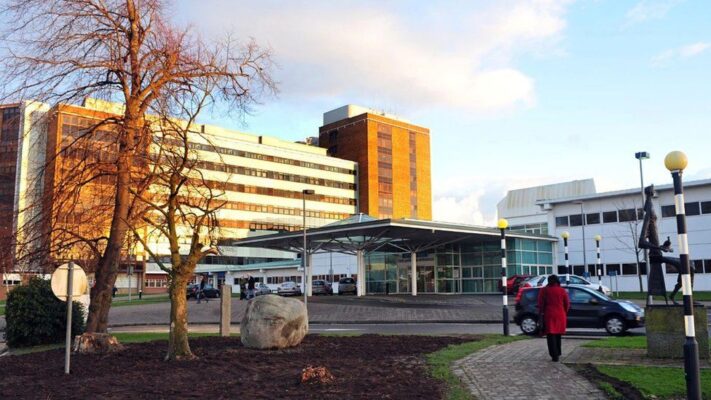 SDLP MLA Mark H Durkan has expressed serious concerns around the situation unfolding in Emergency Departments across the North.
He has been liaising with the Western Trust in recent months regarding serious concerns around patients' safety at Altnagelvin ED as well as campaigning for the restoration of relative rooms for Intensive Care Unit patients.
Said the Foyle MLA: "The scenes we're witnessing in our hospital Emergency Departments resemble what we'd expect in war torn countries.
"People waiting for days in pain along hospital corridors and patients sleeping on floors of waiting rooms.
"Frontline health services are on the brink of collapse and the staff struggling to keep services afloat are at absolute breaking point.
"I've received countless accounts from constituents about their experience of Altnagelvin Emergency Department and it's harrowing.
"We're talking seriously ill people sitting for days in the chaos of waiting rooms until a bed becomes available.
"Families whose loved ones are being treated in ICU forced into corridors, not afforded privacy as they await news on their condition.
"I've heard of multiple instances whereby patients in Derry are opting to seek emergency care at hospitals in Omagh and Belfast to negate lengthy delays at Altnagelvin.
"This is by no means a reflection of the efforts of health staff who continue to go above and beyond.
"It is shameful that they have been forced to operate under such pressures.
"The dearth of nursing staff was impacting patient safety four years ago, that situation has now escalated from crisis to chaos.
"We need an executive in place to address these immediate challenges and ensure people can access adequate healthcare.
"People aren't just suffering in the absence of an Executive but lives are being lost. This cannot continue."
Tags: