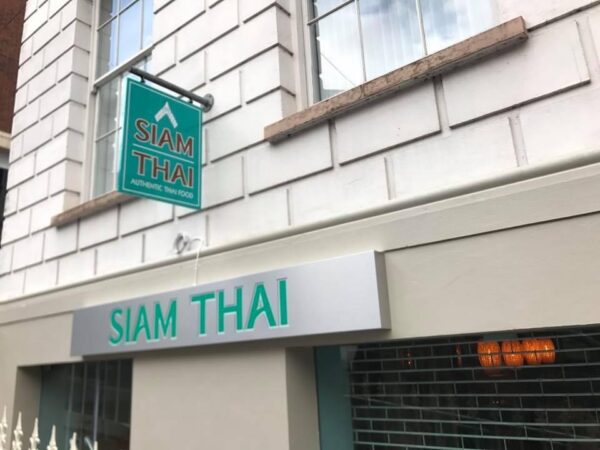 Two Derry restaurants are among six from the North of Ireland who have been shortlisted for the UK-wide Asian Restaurant Awards.
Split between the country's main cities – Derry and Belfast – the restaurants will compete with counterparts from around the UK, with more than 100,000 votes from members of the public helping to determine the finalists.
Judges from the the Asian Catering Federation (ACF) are currently visiting all the shortlisted candidates to pick the overall category winners.
Derry-based Mekong, a Vietnamese eatery, and Thai restaurant Siam Thai in Shipquay Street have made the shortlist.
Among those nominated in Belfast are Nepalese restaurant Himalayan, Indian eateries Nu Delhi and Tale of Spice and Asian Fusion restaurant YoGo.
The victors will be revealed at a glittering gala dinner and presentation ceremony, hosted by BBC news anchor Samantha Simmonds, being held at the Hilton Manchester on Monday July 31.
The Asian Restaurant Awards cover the complete range of Asian and Oriental cuisines: Bangladeshi, Burmese, Chinese, Filipino, Indian, Indonesian, Japanese, Korean, Malaysian, Middle Eastern, Pakistani, Singaporean, Sri Lankan, Thai, Turkish and Vietnamese.
ACF Chairperson Yawar Khan said: "Vital for thriving high streets and the health of local economies, independent restaurants deserve praise for their fortitude and resilience.
"In the face of rampant food inflation, rising utility bills, raised bank interest rates, staff shortages and customers hit by the cost-of-living crisis, restaurant owners need to compete on quality – not price."
Meanwhile, lovers of Asian cuisine can also nominate their favourite restaurant for the Asian Curry Awards, which are due to be held in London during November.
Tags: