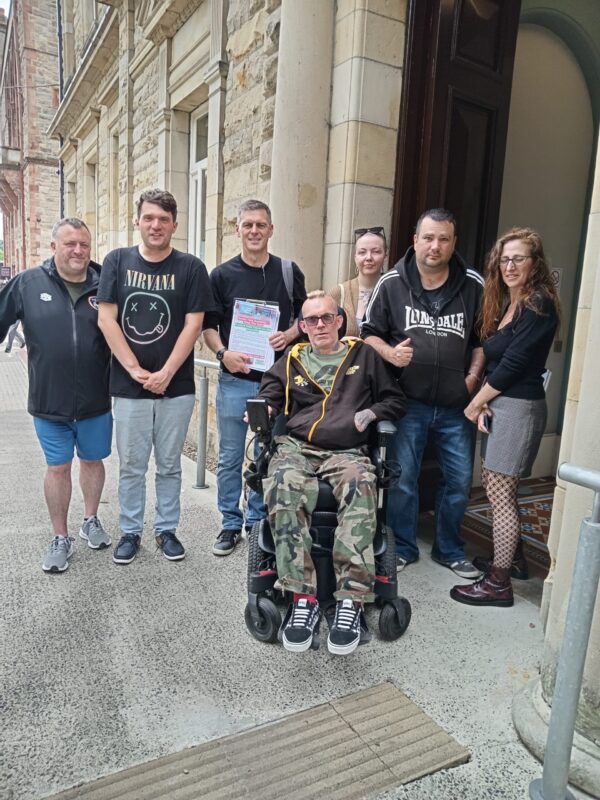 A protest opposing the proposal to change the age of SmartPass eligibility from 60 to 65 was held on Friday before a DfI consultation event in Harbour House.
Campaign petition: https://www.change.org/p/protect-free-travel-for-over-60s-expand-public-transport
Attending the protest, People Before Profit Foyleside Councillor Shaun Harkin said: "The DfI organised this last minute and booked a very small room. They held it during working hours. They don't want 100 people in a room giving their opinion on this.
"Stormont officials know the proposal to change the age of eligibility from 60 to 65 is extremely unpopular. They're trying to bring this in as quietly as possible.
"In addition to raising the eligibility age, the DfI is also seeking to restrict access times to off-peak and deny people the right to use their SmartPass on rail.
"To ram this through, different vulnerable groups are being pitted against each other by the DfI. It's a cynical attempt by government to deflect anger in a way that could see vulnerable people targeted.
"People attending the event made very clear their opposition to the regressive proposed changes and the biased character of the consultation process.
"Scotland and Wales have free public travel for the over-60s and it should remain in place here.
"People Before Profit is calling on Council, on trade unions and a diverse network of organisations to back the campaign to keep free public travel for the over-60s.
"Free public travel should be extended across society to tackle poverty, marginalisation and climate change."
Tags: