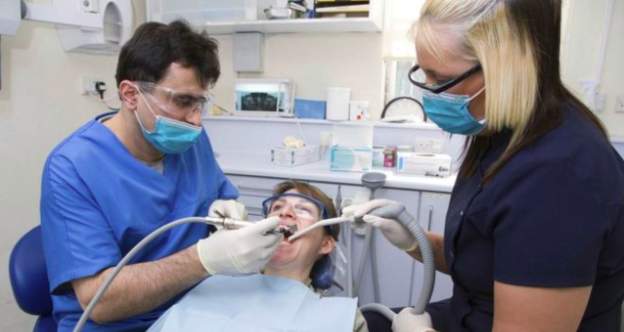 SDLP Foyle MLA Sinéad McLaughlin has said that patients in the Western Trust are particularly disadvantaged by the current challenges in dentistry, following the publication of general dental statistics for 2022/23.
In 2023, the Western Trust had the lowest number of dental practices per 100,000 resident population.
From 2014-2023, there has been a 10.4% drop in the number of practices per 100,000 population, the second biggest drop of all Trusts and bigger than the Northern Ireland average of 8.7%.
The Western Trust also had the lowest number of dentists per 100,000 resident population in 2023. From 2014-2023, there was a drop of 1.9% in the number of dentists per 100,000 in the Western Trust.
All other Trust areas increased the number of dentists per 100,000, with the percentage change in the Belfast Trust area increasing by 5.5% in the same period.
Said the Foyle MLA: "I regularly hear from constituents who are struggling to access appointments with NHS dentists.
"I know that some have been forced to go private as a result, but many more simply do not have that option.
"These statistics show how the Western Trust area is particularly badly affected by the challenges facing dental practices, given the drop in the number of practices here over the last nine years and the ratio when it comes to the number of dentists.
"None of these issues is the fault of our hard-working dentists. Instead, it's the fault of a system which has deprioritised patient access to healthcare and created a two-tier service, where those who can afford to pay get seen much faster.
"When I recently contacted the Permanent Secretary at the Department of Health on this issue, he outlined a number of steps that are being taken in relation to supporting dental practices.
"While there is clearly a lot of good working taking place, it will come as cold comfort to the dentists who can't make ends meet and the patients who are struggling to get an appointment.
"The massive funding gap in the Department of Health is also likely to exacerbate this crisis and unfortunately, I fear more dentists are going to think about leaving the profession altogether.
"These are the kinds of issues that are important to people's daily lives and the best place for them to be discussed and solved is in a functioning government.
"If an Executive is restored, I will be asking a new Health Minister to outline how they will be supporting dental practices so we can expand access for more people, particularly in the Western Trust area where the issues are clearly so acutely felt."
Tags: