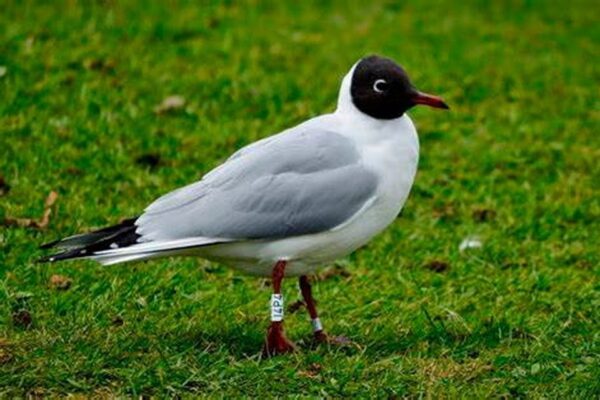 The North's chief vet has called on all bird and poultry keepers to immediately step up their biosecurity measures after Avian Influenza was detected in four locations here.
The Department of Agriculture, Environment and Rural Affairs (DAERA) received confirmation that Highly Pathogenic Avian Influenza (HPAI) was found in samples of dead black headed gulls, which were reported and subsequently collected for testing at Magherafelt, Belfast Harbour, Comber and Coalisland and Magherafelt.
The findings resulted in the Royal Society for the Protection of Birds (RSPB) voluntarily closing their Window on Wildlife facilities near Belfast on a precautionary basis.
The findings at locations near Lough Neagh present the greatest concern, as they are in close proximity to high density areas of commercial poultry premises.
DAERA vets have since updated the ongoing Veterinary Risk Assessment.
Dr Robert Huey said: "While the Department lifted the Avian Influenza Prevention Zone on 2 June, the confirmation of HPAI black headed gulls in four locations is a stark warning to us all that Avian Influenza is a constant and dynamic threat.
"And we must remain cautious of the potential for this persistent disease to spread more widely to other species of wild birds and even enter our kept domestic flocks. We must work hard to protect our entire industry.
"It is imperative that biosecurity measures are the first thing you think about every morning, and the last thing you think about at night – check, check and re-check what you are doing."
Simple, repetitive daily steps to protect flocks include:
prevent direct or indirect contact between your flock and wild birds and their manure
prevent access by wild birds to feed, feed storage and water
change your boots
wash your hands
wear disposable boiler suits
keep surrounding areas and specifically the curtilage around houses clean
only have essential vehicles coming on site.
Dr Huey added: "Completing your daily biosecurity checklist is not a luxury, it is an absolute necessity, as is registering your flock with DAERA so that you can receive the latest advice and understand the risk levels. You can find all the information you need at: www.daera-ni.gov.uk/ai
"We are also asking the poultry industry and the general public to report incidences of dead birds to help us build a better current picture of the spread and any developing patterns across Northern Ireland.
"In particular if you find dead waterfowl (swans, geese, or ducks) or other dead wild birds, such as gulls or birds of prey, you should not touch the carcasses, but take immediate action to report them to the DAERA helpline on 0300 200 7840.
"Information received will be assessed and a decision made on whether to collect and sample the carcase for AI.
"We must work together to protect Northern Ireland's poultry industry, the value of which is significant to our economy.
"Eggs and poultry meat provide a reliable source of safe, nutritious food.
"It is incumbent on you as a bird keeper, whether that's of one or 10,000 birds, to stop AI getting into your flock.
"Help us to help you."
Tags: