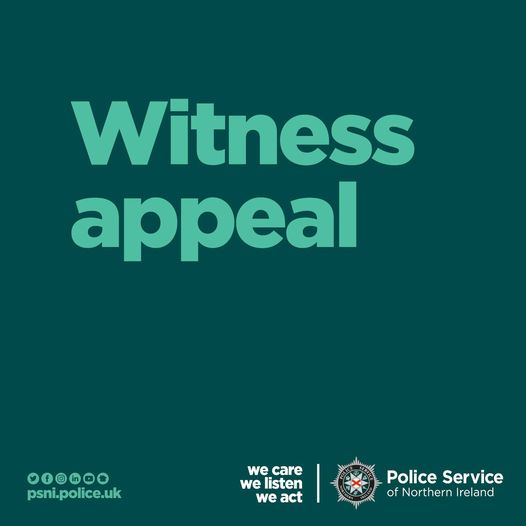 Police are currently investigating damage to a motor vehicle within the area of Glen Road, Derry.
Police Derry City and Strabane say: "It was reported that on Wednesday, June 27, 023 at around 1230 hours, a male jumped on the windscreen of a vehicle causing significant damage and leaving the owner at a loss in relation to the damage.
"The vehicle that was damaged was a Renault Laguna.
"Where you in the area of Glen Road, on Wednesday, June 7, between 1220 hours and 1240 hours?
"Did you see anyone acting suspiciously or damaging a vehicle?
"If you can help, please call Police on 101 quoting reference CC798 of 07/06/2023."
Tags: