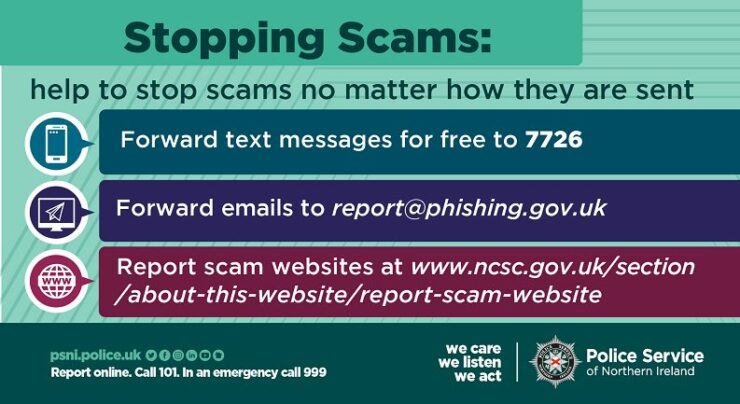 Police in Derry are urging the public to be vigilant after reports of scam letters circulating in the Skeoge and Springtown areas of the city.
Ballyarnett Neighbourhood Policing Team Inspector Ryan Robb said scam letters have been sent to residents this week to inform them they've won thousands of pounds in a football lottery.
"While the letters have the appearance of being official, we believe this to be an attempt to target vulnerable members of our community in a scam," says Inspector Robb.
"Thankfully, the member of the public who reported this was scam aware and able to spot the signs this was an attempt to swindle money.
"We're urging anyone who receives this type of letter to be vigilant.
"No matter what type of scam it is and the different methods employed, a common element shared by scammers is they will go to great lengths to trick people and take advantage of their vulnerability and good faith.
"Guarding your personal and banking details is essential.
"Never disclose them to any unauthorised person or allow anyone access to them via your computer.
"If you are concerned by the intent of unsolicited letters, emails or calls report it to Action Fraud via their website www.actionfraud.police.uk or by phoning 0300 123 2040, or call police on the non-emergency number 101."
For further advice and information visit www.nidirect.gov.uk/scamwiseni or the ScamwiseNI Facebook page @scamwiseni.
ScamwiseNI have recently issued some helpful videos which show how these type of scams can take place and the terrible impacts for the victims.
Tags: