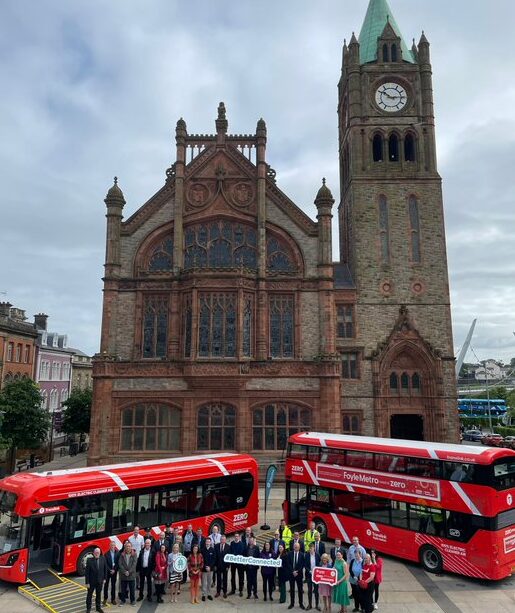 SDLP Leader Colum Eastwood MP has welcomed progress towards the rolling out of a brand-new fleet of zero emissions Foyle Metro buses.
Mr Eastwood praised the work of former SDLP Infrastructure Minister Nichola Mallon in providing around £30 million for the scheme.
Two of the buses are currently on display outside the Guildhall.
Translink say all vehicles will be in operation later this year making Derry one of the first cities in the UK & Ireland to operate a fully zero emission urban bus service.
Speaking today, the Foyle MP: "This is a historic moment for Derry which will see it become one of the first cities on these islands to operate a fully zero-emission urban bus service.
"This achievement would not have been possible without the hard work and dedication of former SDLP infrastructure Minister Nichola Mallon who provided the funding needed to supply these buses during her time in government.
"The SDLP is fully committed to Derry and our green future.
"This investment shows that when we have a government that works for everyone, committed to protecting the planet and driving real change, we can deliver a cleaner, greener, more sustainable future.
"We have been unable to make further progress in our attempts to thwart climate change in Northern Ireland due to the lack of government at Stormont.
"We are in this position solely because of the DUP.
"The SDLP has a proven track record in helping deliver steps towards a low carbon future and will continue to fight against the climate emergency we all face."
Tags: