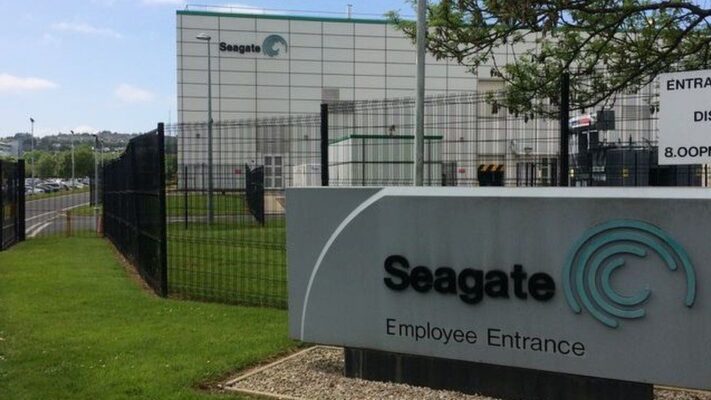 The Industrial Court has written to Unite The Union to confirm that it will now proceed to hear the trade union's application for collective bargaining recognition at Seagate in Derry.
Unite says the decision marks a major step forward in the ongoing union drive at the Springtown-based manufacturer of read-write heads for hard drives which employs 1,600 onsite.
Last week Seagate announced it was cutting 100 jobs at the Springtown site.
The development is the latest in the member-led union drive by the workers to win recognition for their union, Unite, in a campaign that has won the support of the local community as well as solidarity from across the wider trade union movement in Ireland and the UK.
The workers' campaign has received additional impetus following last week's announcement of plans for over one hundred redundancies at the site.
Unite General Secretary Sharon Graham said: "This decision by the Industrial Court represents a vindication of efforts of workers and leaders at Seagate who have been to the fore in this campaign.
"Their determination to win collective bargaining rights is now on the way to what could be an historic win.
"They know that the best protection that any worker can have is to have a fighting union in their corner."
Welcoming the decision by the Industrial Court, Unite Regional Officer Brenda Stevenson said. "The workers we represent at Seagate are of course excited on hearing of today's milestone in their campaign to win trade union recognition and negotiating rights.
"But the only reason that this case is before an industrial court is because management refuse to sit down and agree a voluntary recognition agreement with Unite.
"We seek a voluntary recognition agreement with Seagate but we are fully confident that we will be awarded collective bargaining recognition through this statutory process if they continue to refuse to engage with us."
Unite regional organiser, Lynn McKinty, has played a leading role in the drive welcomed the industrial court's decision.
She said: "The industrial court decision only confirms the success of a unionisation drive led by Seagate workers and leaders which has left management with nowhere to run and nowhere to hide.
"This company needs to face up to the determination of their workforce to have their collective voice heard.
"The powerful union drive by the Seagate workforce in the face of management opposition has caught the attention of many across the economy.
"Their inspiring effort shows how by organising in our workplaces, workers can assert their collective voice and strength."
Tags: