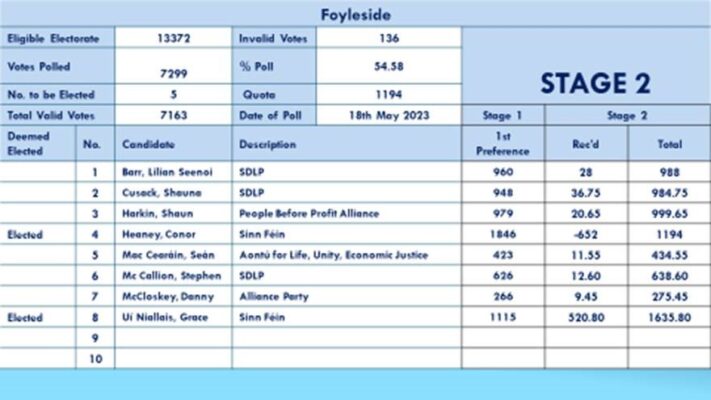 The outcome of the first stage of the count for the Foyleside DEA is that one candidate has reached the quota and has been elected.
Sinn Fein's Conor Heaney was elected after polling 1,846 first preference votes, almost 700 above the quota.
Grace Ui Niallais was elected at the second stage of the count process.
Tags: