The hit Channel 4 comedy won a Bafta for scripted comedy.
Siobhán McSweeney also won best female performance in a comedy programme for her portrayal of Sister Michael.
The show was first broadcast in 2018 and finished in 2022.
The show was about the everyday life of a group of teenagers set against the backdrop of the Troubles in the city.
It also featured a number of high profile cameos such as Liam Neeson.
During her acceptance speech at the ceremony on Sunday, Ms McGee said that she was struggling to access her list of thank yous because she had forgotten her phone passcode.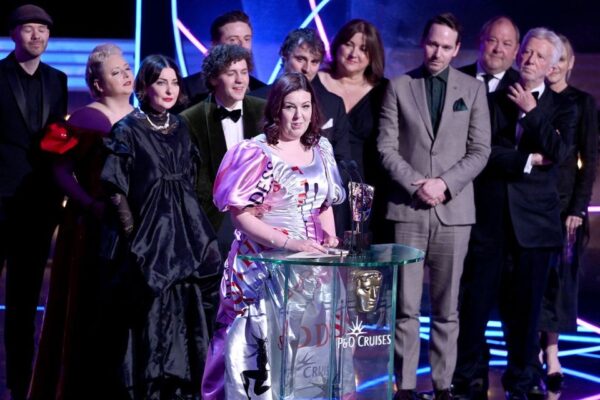 "I'd like to thank our first home, Derry, with its unbreakable spirit, and hilarious characters," she went on.
"We'd tell people we were making a comedy about teenagers navigating the Troubles and the standard response was 'that's not funny'," she told the audience.
"It didn't have runaway hit written all over it."
The writer added she found "in the specific there is always universal" and there is always "light in the dark".
"What an amazing end to our Derry Girls journey. It's been a privilege making this show and thank you for watching."
Tags:
A triumphant night at the Bafta TV Awards is "an amazing end to our Derry Girls journey", according to the show's writer Lisa McGee.