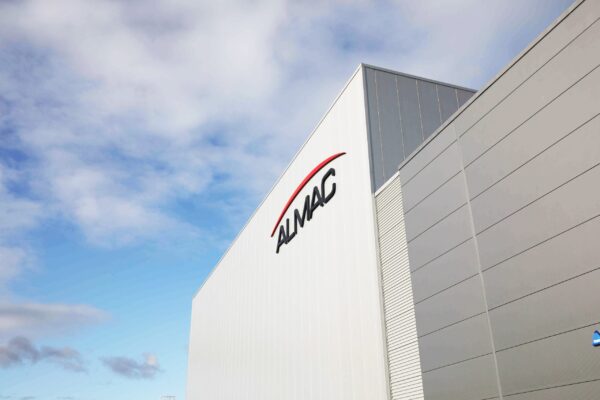 Pharmaceuticals company Almac Group has announced it will be recruiting to fill 20 new roles based at its office on Northland Road in Derry.
The roles will be in project management, software development and quality.
Almac opened the Derry facility in December 2021 and has said it plans to continue developing its operations here over the next few years.
Almac CEO Alan Armstrong said: "We are looking for talented people from a range of different backgrounds who can apply their current skills and ideas to our industry.
"A career at Almac provides you with an excellent opportunity to join an established, global company where we are committed to your career success," he added.
Councillor Sandra Duffy, Mayor of Derry City and Strabane District Council, said she was "delighted" by the news.
Said the Mayor: "The Council is committed to working with local companies to drive employment and create exciting new opportunities for job seekers.
"It is great to see highly skilled job opportunities being made available and I wish the company well in this latest recruitment drive," she added.
"I look forward to seeing the company further expand and wish them continued success in our city and district."
Almac is a global contract development and manufacturing organisation with over 6,500 employees located in 18 locations across the world, almost 4,000 of whom are based at the global Headquarter campus in Craigavon.
Almac is hosting two information sessions at 4pm and 6pm in the Everglades Hotel on Wednesday, May 24, when interested candidates can find out more about the company and the available roles.
At the sessions, Almac employees will be on hand to discuss their experience at Almac, while one-to-one sessions will be available with their hiring team will also be available.
Tags: