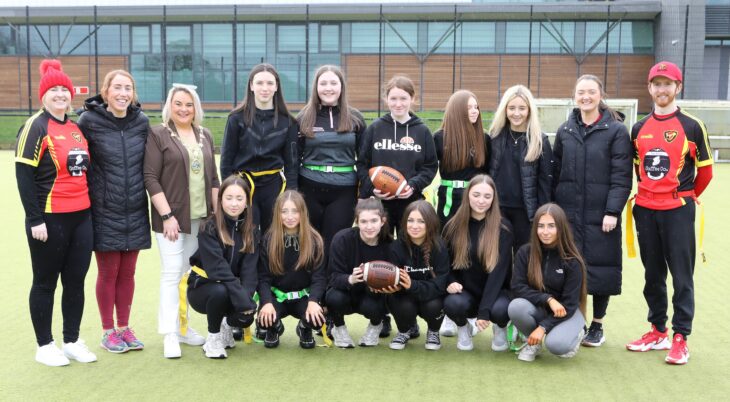 The Mayor of Derry and Strabane, Councillor Sandra Duffy, today donned her trainers for a fun-packed event at the Foyle Arena aimed at celebrating Women and Girls in Sport.
The special sporting initiative was open to women and girls aged 11-18 from across the City and District.
It marked International Women's Month which encouraged them to try some new activities to improve their health and well-being.
A diverse programme of taster sessions took place today offering the chance to try out football, Gaelic games, cricket, judo, boxing, golf and a range of inclusive activities under the guidance of expert sports coaches.
Mayor Duffy joined students from schools across Derry and Strabane who were delighted to have the chance to try a range of new sports.
"This International Women's Month I wanted to do something positive that would bring people together and provide some new opportunities to enhance the lives of our amazing young women.
"Sport offers a fantastic outlet for young women keen to improve their mental health and wellbeing and to stay active and engaged. And it's not just about getting fit.
"Sport also offers the chance to make friends and engage with new people, bringing people together and breaking down barriers.
"I've had great fun today trying the range of activities with local students, and I know many won't have tried some of the more male dominated sports like boxing or cricket.
"I hope it will encourage more young women to break the barriers and get out there and try something new."
Tags: