Raphael Wallfisch will play the opening concert at Christ Church – his first appearance in Derry since 2009.
Over the next four days local pianist Barry Douglas and mezzo-soprano Sharon Carty will also perform as part of the festival.
The festival's co-artistic director Cathal Breslin, himself an accomplished pianist who will accompany the master cellist at Thursday's opening concert, said this year's festival would "be one of the most memorable".
"We have a really exciting line-up of world-class artists," Mr Breslin told BBC Radio Foyle.
Mr Breslin said the festival has themes of "returning home" and "musical generations" running through its programme.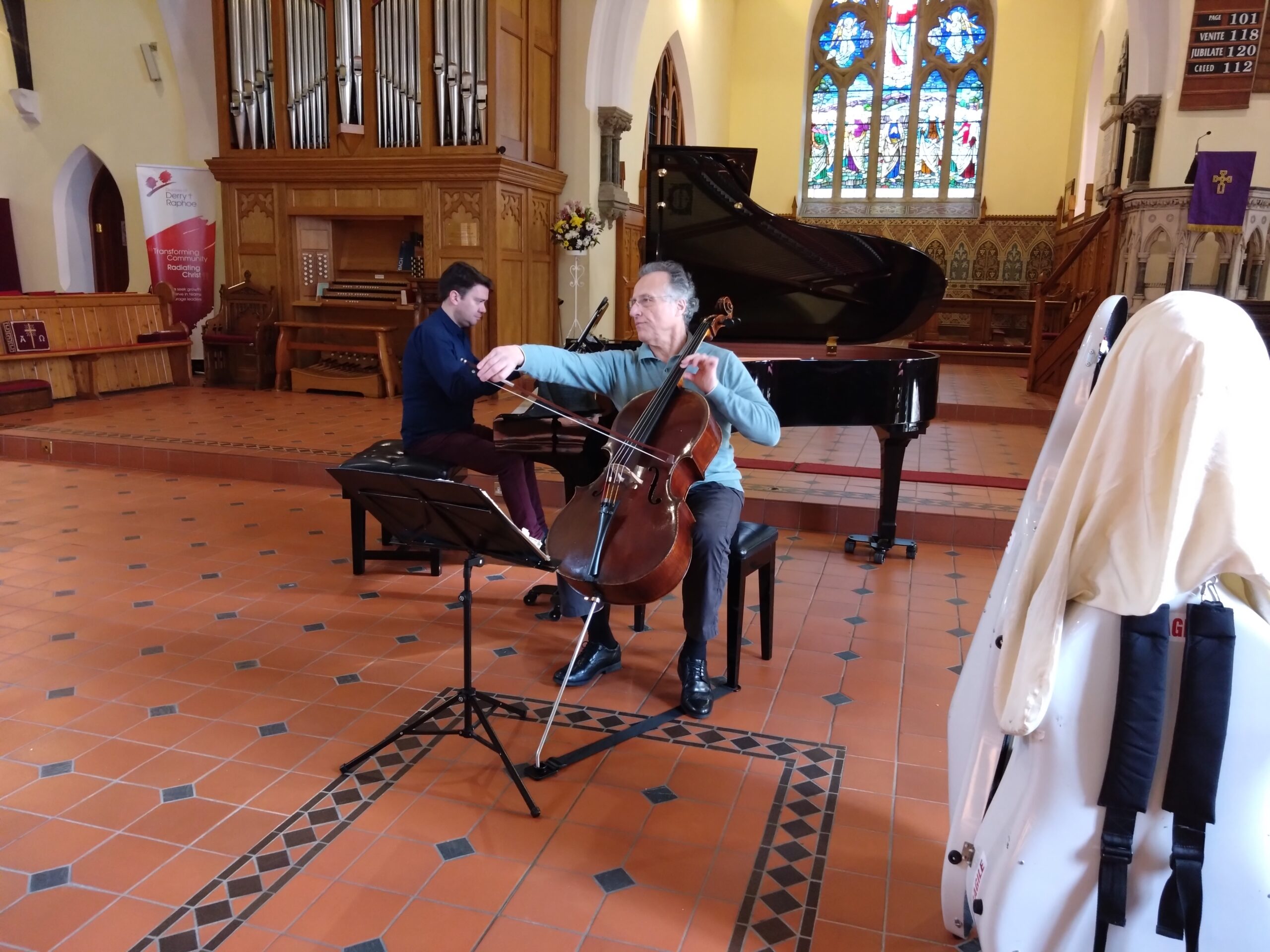 "I have been talking a lot recently about the influence of Barry Douglas on most young pianists growing up, so it's a generational thing where you look up to an artist and they catapult you to a new level. It is the same with Raphael.
"We try and pass that on to the next generation".
The festival closes this Sunday, March 26, in Magee College's Great Hall with a concert by young artists.
Tags:
A celebrated cellist is to take to the stage in Derry this evening for the opening night of the Walled City Music Festival.