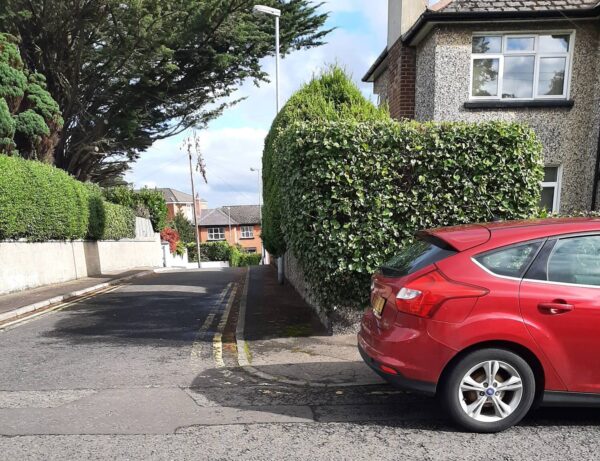 SDLP MLA Mark H Durkan has welcomed confirmation from the Department for Infrastructure Roads team that an extension of double yellow parking restrictions is being considered for the Duncreggan Road error in an effort to tackle perennial parking issues.
The move follows an assessment of the entrance to the Student Village to the Duncreggan Road secured by Mr Durkan after a request to the previous Infrastructure Minister.
Said the Foyle MLA: "This issue is one which I've been working hard to tackle for quite some time and regularly engage with the Magee University and the local DfI Roads section on. I'm glad to see further steps to tackle recurring problem parking.
"DfI Roads has confirmed that an extension of double yellow lines is being considered but could take up to six months to implement.
"I understand the process to make the necessary legislation to permit this work has already begun. I'm hopeful their installation will deter people from parking along the route and address longstanding safety concerns.
"Residents have waited years to see action on this huge source of frustration and headache.
"This is a very busy route into the city centre used by both university staff and students for parking.
"Although more recently, I've received complaints that parents with children playing at the nearby sports pitch are parking along the footpaths in the evenings.
"I've been in contact with Magee University who have confirmed that their overspill carpark is free of charge after 6pm and I would encourage motorists to avail of this facility in the evenings."
Mr Durkan added: "It's clear that parking is causing a great deal of disruption for residents, motorists and pedestrians alike.
"Following my efforts, enforcement patrols have been stepped up in the area and the local PSNI have provided information leaflets encouraging motorists to be mindful of where they're parking.
"I'm hopeful that double yellow provision in conjunction with these measures will tackle this perennial issue once and for all."
Tags: