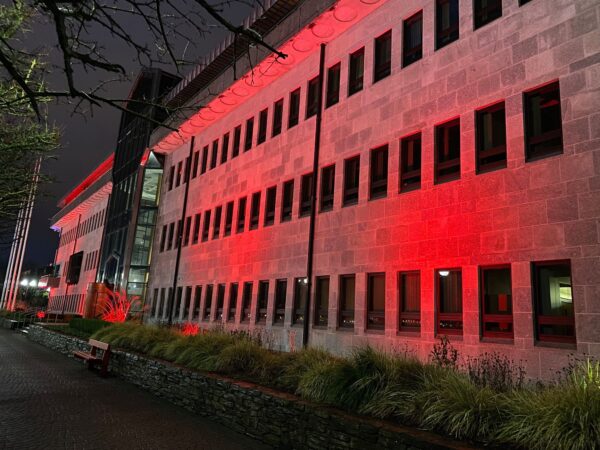 Mayor of Derry City and Strabane District Council, Councillor Sandra Duffy, will light Council offices and the Alley Theatre in red tonight to mark World Encephalitis Day.
Encephalitis is inflammation of the brain caused by an infection which can lead to life changing consequences and, in some cases, death.
Every year over half a million people are affected by the disease worldwide however early diagnosis and treatment can save lives and improve outcomes.
"World Encephalitis Day is led by the Encephalitis Society and will highlight the millions of people affected by encephalitis across the world," said Mayor Duffy.
"Encephalitis may cause only mild flu-like signs and symptoms—such as a fever or headache and sometimes the symptoms are more severe including confusion, seizures, or problems with movement or with senses such as sight or hearing.
"A person should consult a doctor if they are experiencing symptoms of encephalitis, prompt treatment is crucial for treating the condition."
This year, World Encephalitis Day will highlight new research on the co-occurrence of encephalitis and mental health problems.
The Encephalitis Society aims to raise awareness of the increased risk of mental health problems in people affected by encephalitis.
This will encourage risk assessment for mental health problems during the treatment encephalitis patients receive.
The Encephalitis Society's vision is to create a world where encephalitis matters to everyone. They're building a better future by driving research, accelerating awareness, and saving lives.
Council offices will be lit red along with famous landmarks across the world including BBC Television Centre in London, the Jet d'Eau in Geneva and Niagra Falls.
You can follow the campaign on social media using the hash tag #Red4Wed.
Tags: