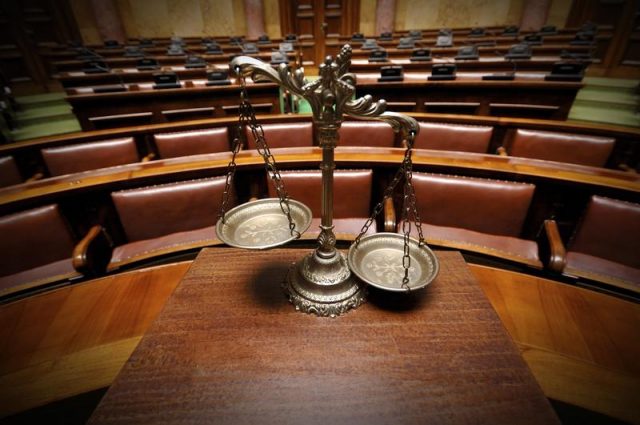 A 31-year-old man has been charged with a number of offences including burglary, aggravated taking and driving away and assault on police.
He is due to appear before Dungannon Magistrates' Court on this morning, Saturday, February 4.
The charges relate to a series of incidents in the Waterside and Strathfoyle areas of Derry earlier this week.
As is usual procedure, the charges will be reviewed by the Public Prosecution Service.
A 32-year-old man remains in police custody in relation to the same series of incidents.
One officer was bitten while the other three officers were kicked.
The officers were responding to a report about two men acting suspiciously in the Bawnmore Place area of Strathfoyle, reportedly attempting to open doors of properties.
Response Officers from Strand Road Station conducted a search of the area and located two men lying on the ground in the Moyglass Park area of Strathfoyle.
At this time, one of the men was unconscious, requiring officers to carry out CPR on him.
He was subsequently taken to hospital by the Ambulance Service. When officers were arresting the second man, aged 31-years old, they were attacked.
Response Policing Inspector Craig said: "What happened to our colleagues today is horrendous and we will ensure they receive the support they need and deserve.
"No one should go to work and be assaulted.
"It's completely unacceptable, and these atrocious attacks illustrate the very real dangers our officers can be confronted with, at any time, as they work to keep people safe and respond to community concerns.
"Our officers displayed incredible professionalism when dealing with this situation.
"As they tried to help one of the men who needed medical attention, they were then assaulted by the other man. It's reprehensible, yet despite what they faced they have continued on duty."
The 31-year-old man who was arrested remains in custody this afternoon on suspicion of two counts of burglary, one count of attempted burglary with intent to steal, and aggravated vehicle taking causing damage to the vehicle.
He was also arrested on suspicion of driving while disqualified, driving with excess alcohol in breath and driving a motor vehicle without insurance.
Detectives from Strand Road Criminal Investigation Branch are investigating a report made just after 6.30am today of a burglary of a house in Deanfield in the Waterside area.
Entry was gained and keys to a red Volkswagen Golf were stolen, and the car was also reported stolen.
Detectives believe this incident is linked to reports of other burglaries in the Strathfoyle area this week.
Tags: