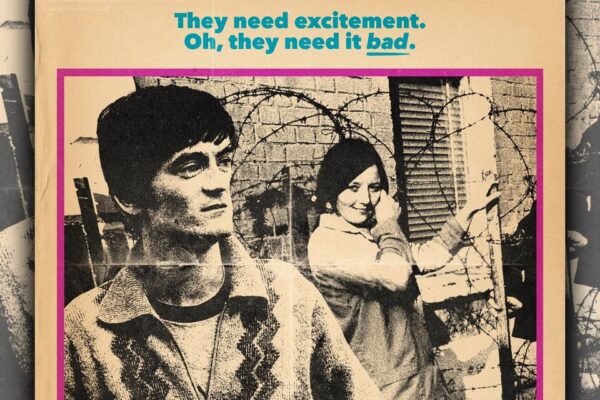 FORMER Undertones frontman Feargal Sharkey has given his seal of approval to a fan's mock-up poster of the band.
Best-known for their smash hit Teenage Kicks, which was released in the summer of 1977, The Undertones were formed in Derry in 1974 and had several successful singles.
The band split in 1983 citing musical differences and Sharkey went on to have a solo career before moving into the business side of the music industry.
A Twitter user by the name of Mark has made a poster reimagining The Undertones' Teenage Kicks as a film poster for a 1970s kitchen sink drama.
The poster features an image of Sharkey with a woman in the background, along with profile pictures of the four other members below.
A tag line at the top of the poster includes the lyric from the track: "They need excitement. Oh, they need it bad."
It seems Sharkey is thrilled with the poster, commenting on Twitter: "Mark, love it. What a fantastic idea, it's made my day and it's not even 8:00am yet. Where can I buy one?"
Mark replied: "Oh, wow. Thanks Feargal! Massively chuffed you like it. You definitely don't need to buy one!! If you DM me an address to send one to and I'll stick it in the post."
The Undertones reunited in 1999 but Sharkey turned down the offer to re-join and was replaced by fellow Derry man Paul McLoone.
In recent years, fishing enthusiast Sharkey has become known for a campaigner on environmental issues, particularly the pollution of rivers.
The 64-year-old recently told The Times newspaper: "I spent decades with random people walking up to me to talk about music and the gigs they went to and records they bought.
"Let's face it, to go through life and have people coming up and wanting to talk about nice things — how utterly fantastic is that?
"Now here's the thing: I went to Cornwall in the summer and it took me an hour and a half to walk from one end of St Ives Bay to the other because people stopped me to talk about s*** in rivers."
Tags: