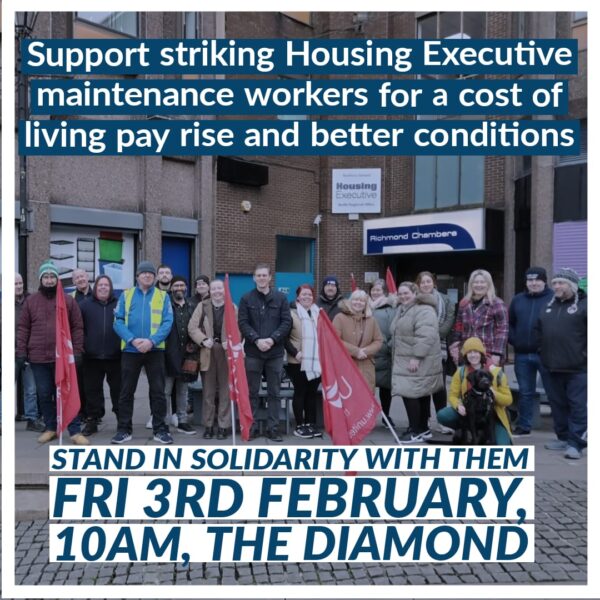 People Before Profit Councillor Shaun Harkin has urged supporters to stand with striking Housing Executive workers on the picket line this Friday, February 3.
Said Cllr Harkin: "Hundreds of Housing Executive maintenance in Derry and across the North are still on the picket lines demanding a cost of living pay rise.
"People Before Profit fully back their action and refuse to let this become a forgotten strike.
"At the January full meeting, Derry and Strabane Councillors agreed to our proposal to meet with the strikers and UNITE representatives to discuss what we can do to support them and see the strike resolved as soon as possible.
"The Housing Executive, Department for Communities officials and the political establishment need to be pressed into action to meet the workers demand for what is, given inflation, a very modest cost of living pay increase.
"Supporters are encouraged to stand with the Housing Executive strikers tomorrow 10am on their picket line at Richmond Chambers in the Diamond.
"With more and more workers taking action against pay cuts and to protect vital services, solidarity is key. Unity and coordinated resistance for wealth redistribution is crucial."
Tags: