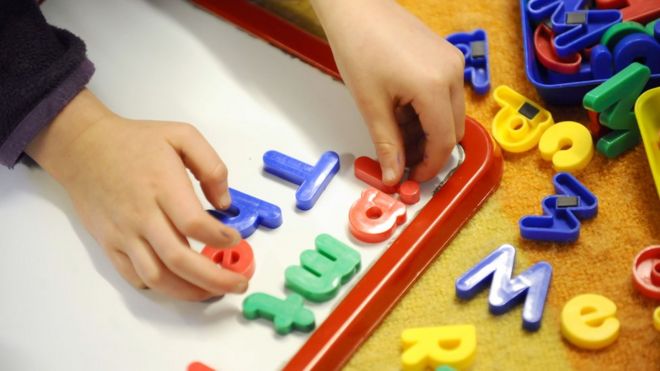 SDLP Jobs and Economy Spokesperson Sinéad McLaughlin has called for greater cross-border collaboration on childcare.
She was speaking after an Economic and Social Research Institute study examined early childhood education and care between the North and South.
Ms McLaughlin said a joined-up approach would help tackle issues around childcare on both sides of the border.
Said the Foyle MLA: "This report is further evidence of the challenges that face parents both North and South, particularly mothers, when it comes to accessing affordable and flexible childcare.
"On both sides of the border, women are being forced to go part-time or give up their jobs altogether in order to look after their children.
"This report is important in helping us understand the issues around early childcare education and care both North and South and highlights the value of existing informal collaborations in the sector.
"Given the shared issues we face I believe that we should see more focus on working together to tackle the issues around childcare, early education and disadvantage in our communities.
"The SDLP recently brought forward a number of proposals to bring down childcare costs for parents who are struggling due to the cost of living emergency.
"Going forward, we will expand these proposals to examine what an all-island childcare system could look like which will take the burden off parents and raise pay and conditions for workers in the sector."
SDLP Childcare Spokesperson Deirdre Vaughan said: "No matter where you live parents are feeling significant pressure as a result of soaring childcare costs.
"Twinned with the impact of the cost of living emergency many parents are being put in an impossible position, with families seeing huge portions of their salary going towards childcare.
"There are important lessons we can learn from the South when it comes to early childhood education, care and the support provided to parents.
"It's important that we use every avenue open to us to design a better system that addresses the issue many families are facing.
"It's clear that the current system isn't working and the SDLP remains committed to tackling the inequalities that exist, allowing parents to continue in their jobs if they choose, while also giving their children the best start in life."
Tags: