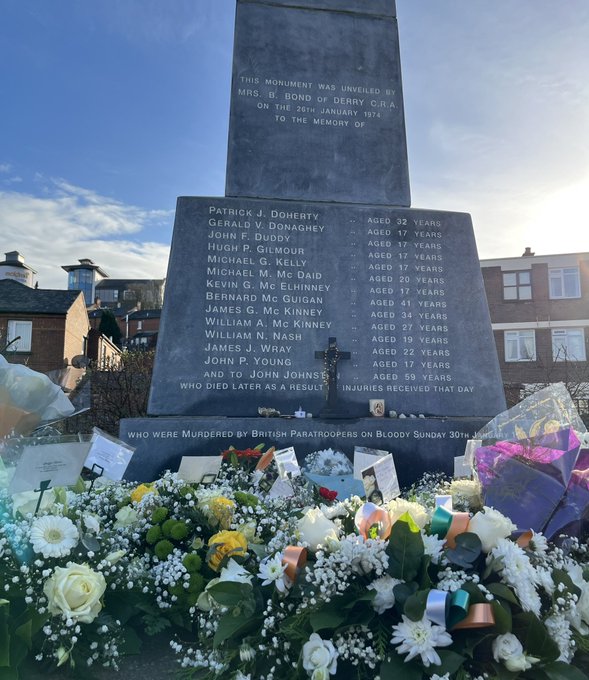 Families, relatives and friends gathered in Derry today for a remembrance service to commemorate those killed on Bloody Sunday 51 years ago.
The annual event was followed by the unveiling of a plaque dedicated to the Derry Corps of the Order of Malta, a voluntary ambulance organisation.
Thirteen people were shot dead when soldiers opened fire on civil rights marchers on 30 January 1972.
The service was held at the Rossville Street monument at 11:00 GMT, followed by a march later in the day.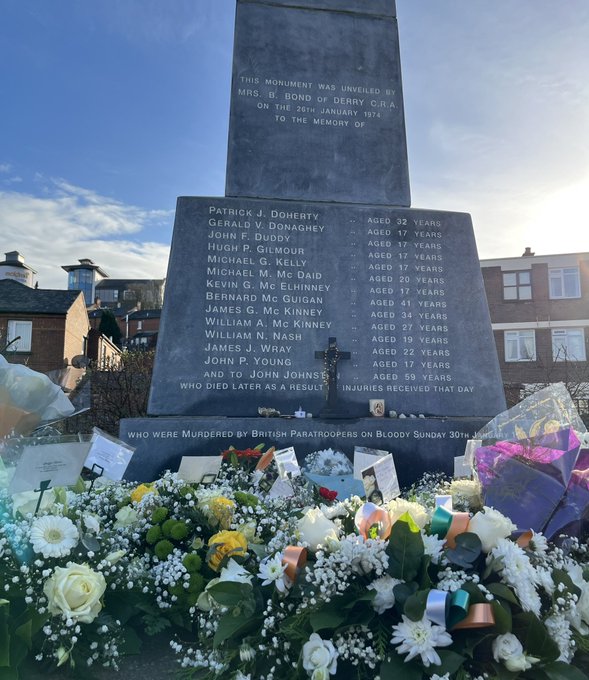 A week-long series of events will culminate on Monday with a minute's silence.
The annual Bloody Sunday commemoration march will take place in the city this afternoon.
Participants will assemble from 2.30 pm at Central Drive and proceed to Rossville Street.
The route will be via Central Drive, Linsfort Drive, Iniscarn Road, Rathlin Drive, Southway, Lone Moor Road, Brandywell Road, Lecky Road, Westland Street, Laburnum Terrace, Creggan Street, William Street and Rossville Street.
Proceedings are due to end at about 5pm.
Tags: