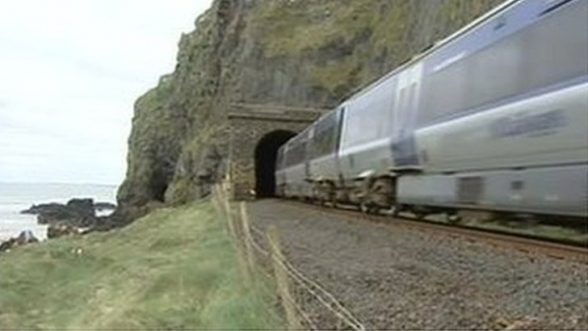 Translink has confirmed there will be disruption on the Belfast to Derry train line this weekend.
The publicly-owned transport company said normal service on the train line would be disrupted this Sunday, January 29, and a bus substitution will be in place.
Translink said a bus substitution will operate between Yorkgate, Belfast Lanyon Place and Belfast Great Victoria Street, with a normal timetable between Yorkgate and Derry.
"NI Railways tickets can also be used on Ulsterbus services including the 212 Goldliner service and Metro scheduled services," a spokesperson added.
"Passengers from Botanic and City Hospital travelling to Derry Line stations should use bus substitution services from Belfast Great Victoria Street and Lanyon Place.
"Customers are advised to check times before travel, as bus sub times may differ from usual scheduled rail departure times.
"Normal services will operate on the Bangor to Portadown and Larne Lines, as well as for Enterprise.
"Passengers are advised to check timetables in advance on the Translink website, www.translink.co.uk or by using the Journey Planner app."
Tags: