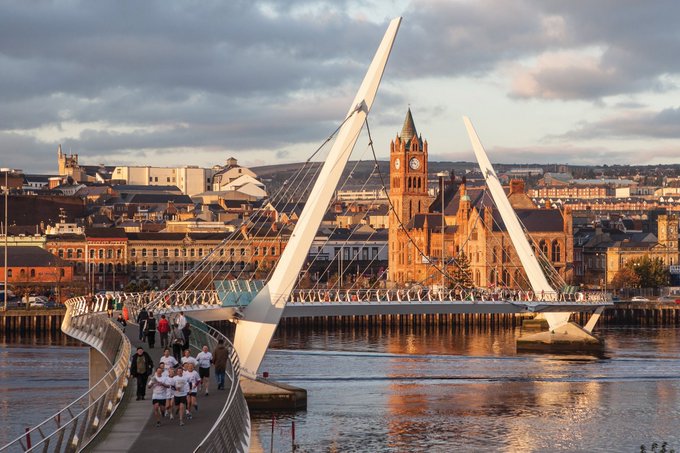 SDLP Leader Colum Eastwood has criticised the decision to omit Derry projects from the latest stage of 'Levelling Up' funding.
More than £71m has been awarded to ten projects across the North from the British government run scheme.
A number of North-West based projects had submitted applications for funding but were unsuccessful.
Said the Foyle MP: "The decision to omit the North West from the British government's latest round of Levelling Up funding is another snub to an area that has been left behind all too often when it comes to promised renewal and regeneration.
"The Tories pledged this funding would create jobs and boost the economy, but our area, which is consistently at the wrong end of economic league tables, has somehow been excluded.
"While our city and region has struggled due to years of underfunding from both Stormont and Westminster, it's not surprising the Conservatives have not taken the opportunity to rectify the situation.
"Despite several bids from worthwhile local projects, Derry has been neglected again.
"It is clear where London's priorities lie and our communities have lost out as a result.
"Rather than rejecting local applications, the British government should be redoubling their efforts, prioritising areas most in need, and engaging with local stakeholders and the Shared Island Unit to improve and enhance the lives and outcomes of people here through investment and funding.
"I have requested an urgent meeting with British government ministers to tell them my concerns directly and to challenge them on why Derry and the North West has been left behind.
"I will continue to fight for Derry's best interests and make the case for much needed investment."
Tags: