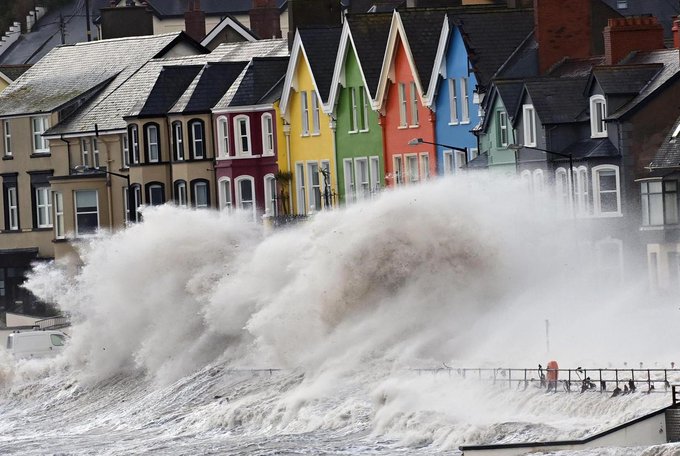 There is more wind and rain on the way for the North of Ireland this weekend.
From Sunday, it will turn much colder as an Arctic airflow becomes established.
This will bring frost, ice and some snow.
A yellow level weather warning for strong winds and locally heavy rain has been issued for much of the North of Ireland by the Met Office for today, Saturday, January 14.
It comes into effect from Saturday at 2 pm until 3 am on Sunday, January 15.
Derry City and Strabane District Council has closed all its pitches this weekend over the weather warning.
Winds in exposed areas, mainly coastal areas could gust close to 60mph (96km) for a time, particularly on Saturday evening.
These values are similar to the gusts some areas experienced on Thursday late afternoon.
In addition, showers will become heavy and persistent particularly in the north and east, with 20-30 mm of rain falling in three to six hours, most likely through the evening, with high ground in the north-east possibly seeing 40-50mm.
The ground is saturated and already waterlogged in some places and prone areas could easily flood.
Met Éireann has issued a yellow strong wind warning for Donegal valid from Saturday.
The Irish weather service warned that there would be "strong gusty winds" and that this might lead to hazardous conditions near coasts and on any high ground.
Following on from this wet and windy weather Sunday will turn colder.
Any showers that come along will start to fall as sleet and snow on high ground initially but by Sunday evening wintry showers could develop at low levels too.
De-icers at the ready for Monday morning as there will be frost and ice, after temperatures on Sunday night drop as low as -4C or -5C (24F or 23C).
This cold snap is expected to linger for at least the first half of next week.
The weather will not be as wet as recent days but it will feel bitterly cold and any showers that come along will fall as sleet and snow.
Daytime temperatures will struggle to get much higher than two or three degrees and sharp overnight frost are expected.
Tags: