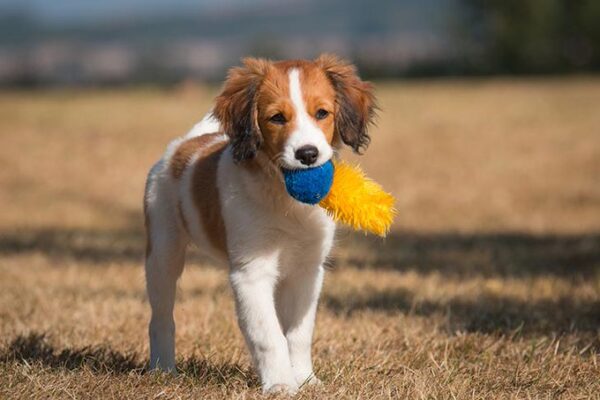 Derry City and Strabane District Council are appealing to the public to be aware of all the implications of dog ownership before gifting a puppy this Christmas.
Responsibilities include keeping the animal under control at all times, licensing, never allowing them to stray, disposing of foul and ensuring they don't cause nuisance through noise or odour.
Principal Environmental Officer at Council, Enda Cummins, explained more about the scale of responsibilities involved.
"We know the gift of a puppy could make a very special present for someone this Christmas but we would urge people to think long and hard about the responsibility keeping an animal entails," he said.
"The average life span of a dog is 15 years so parents need to ensure that children understand owning a dog is a very long-term commitment.
"Children must be made aware that dogs demand a lot of time and are expensive to keep."
Daily responsibilities of dog ownership include exercising, feeding, grooming, training and cleaning up after your dog.
"Dogs, like humans, need company and can get bored and lonely – younger active dogs in particular need mental stimulation and constructive play," he added.
"A responsible dog owner is one who ensures the welfare of their pet, keeps their dog under control at all times, licenses their dog, never allows their dog to stray, disposes of dog foul from their pet immediately and ensures their dog does not cause nuisance through noise or odour.
"Please also ensure that your dog never becomes a nuisance to your neighbour."
All dogs, with the exception of guide dogs, must have a licence which must be renewed every 12 months.
The dog licence fee is £12.50 and can be purchased from Council offices Environmental Health Department.
Licence fees are also discounted to £5.00 if the dog is neutered or sterilized or if the dog owner is in receipt of an income-related benefit.
Failure to license your dog may result in an £80 fixed penalty notice or a maximum court fine of £1000.
When you apply for your dog licence, you must also show that your dog has been microchipped.
Microchipping gives dog owners piece of mind that if their dog strays, is lost or stolen, it can be traced back to them.
A microchip is a computerised capsule, the size of a grain of rice, containing the dog owner's details, that is injected painlessly under the dog's skin.
"It is against the law not to have a license," Enda added. "A puppy that stays with its mother must have a licence by the age of six months.
"Licensing and micro-chipping would make a fantastic gift for your pet this Christmas as it helps our dog wardens reunite lost dogs with their owners."
You can licence your dog online at: https://council.direct/ or purchase it at either of the Derry or Strabane Council Offices.
Please consider visiting our local animal charities if you are interested in rehoming an unclaimed stray dog or an unwanted dog.
These charities will be able to provide you with expert advice of how to look after your dog and also advise you on the type of dog that would best suit your needs.
Tags: