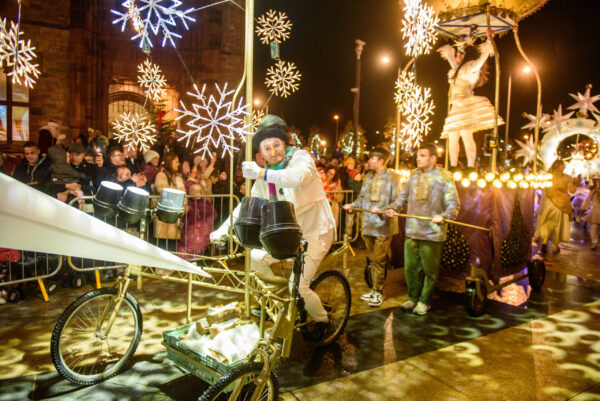 There was magic in the Derry air on Sunday night as Santa Claus and Mayor of Derry and Strabane, Councillor Sandra Duffy, turned on the city's Christmas lights for the first time with a magical procession through the town centre.
The parade featured hundreds of festive themed characters and climaxed with the lighting of the biggest Christmas tree in Ireland, standing at 60 feet tall, in Guildhall Square.
Mayor Duffy was delighted to see thousands of people lining the route of the event which marked the start of Council's full Christmas programme for 2022.
"This was a wonderful and majestic way to light up our beautiful city for the first time and was definitely one of the highlights of my year as Mayor," she said.
"The format worked well last year and I am delighted that we retained it and added to it as it gives everyone an opportunity to see Santa and the performers up close.
"I would like to commend Council's maintenance and electrical teams who worked hard all week to ensure the city was looking resplendent.
"Thank you to Santa Claus for taking time out from his busy schedule to attend the event, he assured me he will return on Christmas Eve to deliver presents for all the girls and boys in the City and District."
The event formed part of Council's Unwrap the Magic of Christmas programme which includes the Mayor's Magical Christmas Experience at The Guildhall and The Christmas Winterland Market in Guildhall Square.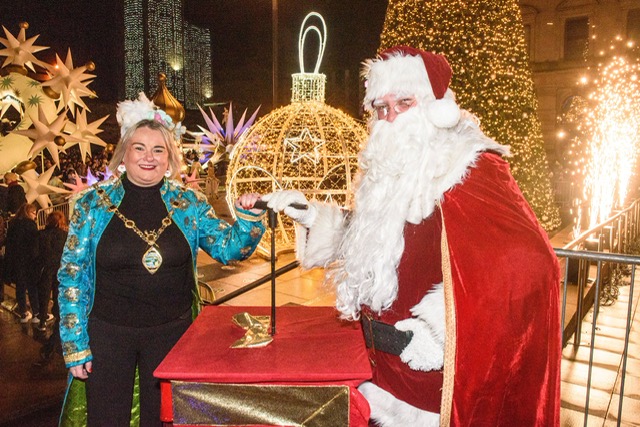 Mayor Duffy will host a special Magical Christmas Experience at The Guildhall from Friday 9th to Sunday 11th December with tickets available from Thursday December 1st.
The North Pole Gang will transform The Guildhall into a Winter Wonderland with circus games, storytelling, a puppet show and an exclusive chance to meet and greet Santa and all his friends.
Places for the Christmas Experience are free but must be pre –booked.
For more information visit: www.derrystrabane.com/ Christmas
Tags: