The man who is from the Dungiven area was arrested under Section 41 of the Terrorism Act.
He has been taken to the Serious Crime Suite at Musgrave Police Station where he is being questioned.
The investigation continues and police are appealing to anyone with information to contact them on 101 quoting reference number 1664 20/11/22.
Information can also be provided to Crimestoppers anonymously on 0800 555 111 or online at: www.crimestoppers-uk.org
Yesterday, police declared that the device found in the hijacked car was a viable device.
Forty 48 hours previously, police said that it was a hoax device following examination by Army Technical Officers.
During a press conference on Monday, Derry and Strabane police commander Chief Superintendent Nigel Goddard said "there seems to be a petrol canister with a pipe attached to it".
However, in a highly unusual move, almost two days later, the force issued a statement yesterday confirming the device was in fact "viable".
Assistant Chief Constable Bobby Singleton said: "Following further technical examination of the object recovered from a hijacked vehicle outside Waterside Police Station on Sunday evening police can now confirm it was a viable explosive device."
The senior PSNI officer added: "This further underlines the reckless and callous disregard by those responsible for the safety of the driver, the local community and the police officers who serve them".
No details were given about the nature of the explosive device.
The alert was raised when three masked men hijacked a delivery driver at gunpoint in the Curryneirin area of the Waterside at 10.30pm on Sunday and ordered him to take the Ford Mondeo car to a PSNI station in the Waterside.
The British army bomb squad attended the scene.
SDLP Foyle MLA and Policing Board member, Mark H Durkan, has raised concerns that police and ATO failed to identify the device as a 'viable bomb'.
Said Mr Durkan: ""I have not heard an explanation yet but we should be seeking to establish how it was declared a hoax and is now deemed viable."
Mr Durkan described the situation as "serious".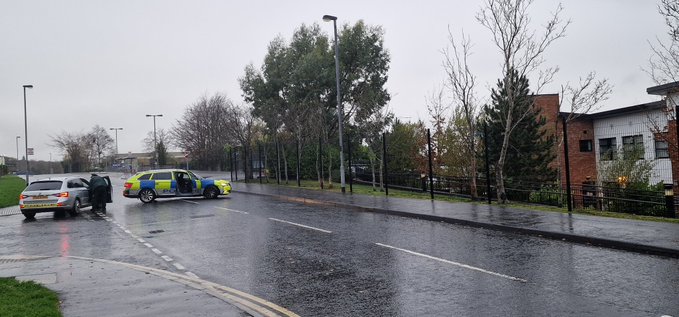 "Was there a failing of ATO [Army Technical Officers] part and the police part?
"That is a serious issue – if we have experts to deal with situations and they are not able to deal with them."
Mr Durkan added that "questions need to be asked and questions will be asked".
He was also critical of those who left the device.
"These people have no regard for law and order and they have shown once again they have no regard for life, be it attacking police officers or in this instance forcing a member of the public to drive [a bomb) in a chilling incident that will bring back memories of the Troubles here," he said.
"You have to think of the driver, he would have been shaken enough by the incident."
Tags:
Detectives from the PSNI's Terrorism Investigation Unit have arrested a 54-year-old man as part of the investigation into a vehicle hijacking and subsequent security alert in the Waterside area of Derry on Sunday, November 20.