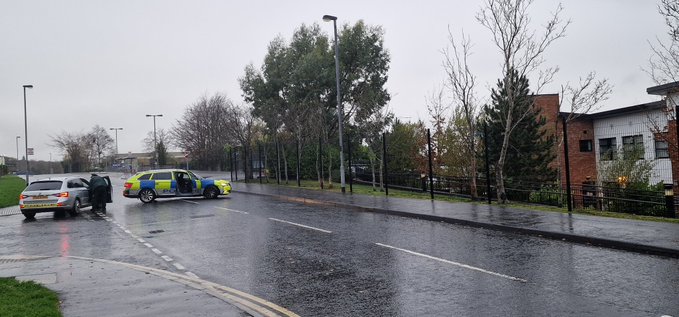 SDLP Policing Board member Mark H Durkan has condemned the actions of those behind an incident on Sunday night at Waterside police station.
A delivery was forced at gunpoint to drive a device from the Curryneirin areea to the Lisnagelvin area of the Waterside in what was initially deemed an 'elaborate hoax.'
In a statement today, PSNI Assistant Chief Constable Bobby Singleton confirmed that following further examination that it was a viable explosive device.
This security alert follows an attack on two police officers in Strabane just three days prior; resulting in damage to a patrol vehicle.
Said the Foyle MLA: "Confirmation that the device found at Lisnagelvin police station on Sunday night was in fact viable, is deeply concerning.
"The cowards behind this incident engaged in a reckless endangerment of life, evidently they had absolutely no regard for the safety or life of the delivery driver they targeted.
"My thoughts are with the individual involved who will no doubt be traumatised by the events which unfolded this week.
"This overnight security alert resulted in families being forced to evacuate their homes, pensioners forced out on a cold winter night.
"Children were prevented from going to school, people prevented from going to work and going about their daily lives similar to the impact the serious alert in Strabane on Thursday had on the community there.
"There is absolutely no place within our society for violence.
"Attacks like these achieve nothing and I cannot stress enough, that they do not have the support of the communities.
"These incidents only serve to drag us backwards and wreak havoc on the local community caught up in them.
"I would appeal to anyone with information to come forward."
Tags: