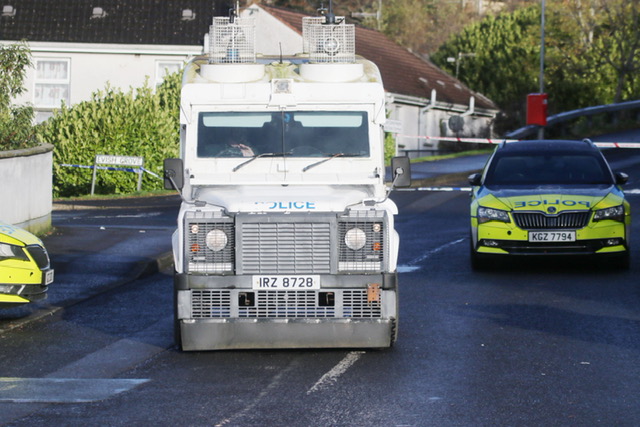 SDLP Policing Board member Mark H Durkan has condemned an attack on two police officers in Strabane as wholly unacceptable.
The targeted bomb attack which occurred overnight in the Mount Carmel Heights area resulted in damage to a patrol vehicle. The area has subsequently been cordoned off and over 1,000 residents have been impacted by the alert.
Said the Foyle MLA: "This unforgivable act of violence visited on two police officers and by extension the community, has disrupted kids' learning, people getting to work this morning and has prevented carers from accessing homes of vulnerable patients.
"Those behind this cowardly incident have not only endangered the lives of police officers but also those in the area.
"It shows a complete disregard for this community and the people in it, who could very well have been killed last night.
"While criticisms within policing exist, from how they respond to incidents or in some cases do not respond, there is no denying the importance of policing in our communities.
"The Police Service are overstretched and resources are severely limited.
"Incidents like these only serve to undermine officers' ability to respond to issues and to provide their service, one which every society needs.
"My thoughts are with the officers involved; this has undoubtedly been a very traumatic experience for them.
"There is absolutely no place within our society for violence.
"Attacks like these achieve nothing and do not have the support of the communities, it only serves to drag us backwards.
"I would appeal to anyone with information to come forward."
Tags: