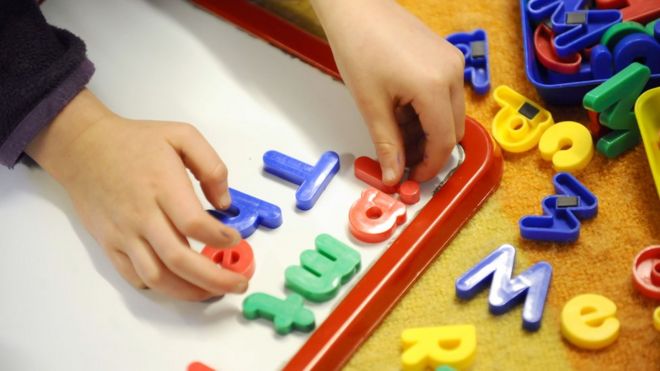 SDLP Derry Assembly representative Sinéad McLaughlin has expressed grave concerns following the OECD finding that the UK now has the most expensive childcare system in the developed world.
The Foyle MLA has written to the Permanent Secretary of the Department of Education to ask whether the lack of an Executive will delay the development of the new Childcare Strategy.
Said Ms McLaughlin: "It's unfortunately not surprising that the UK has now officially claimed the top spot among developed countries for the most expensive childcare system.
"This is particularly concerning given the inaccessible nature of childcare in Northern Ireland, which lags behind Great Britain, suggesting that parents in the North will find it harder than almost any other developed nation to access childcare.
"We have known for some time that the lack of affordable childcare in Northern Ireland is pushing parents out of the workforce and holding our economy back, particularly in places like Derry where our levels of economic inactivity are the highest in the North.
"It's also undoubtedly leading to worsening gender inequality, as it's often women that are forced to bear the brunt of these economic consequences.
"In the cost-of-living emergency, both parents and providers are struggling to cope with steeply rising costs and it's utterly shameful we don't have an Executive to help the sector at this time.
"I believe that it is long past time for the North to finally get to grips with this crisis for families.
"We know that a Childcare Strategy was in development under the prior Executive and caretaker Education Minister and that costed options were to be presented to the Executive in March.
"Today, I have written to the Permanent Secretary in the Department of Education to ask what impact the ongoing paralysis at Stormont is likely to have on the development of the Strategy.
"We cannot afford any further delays.
"Parents and providers deserve and need change now," added Ms McLaughlin.
Tags: