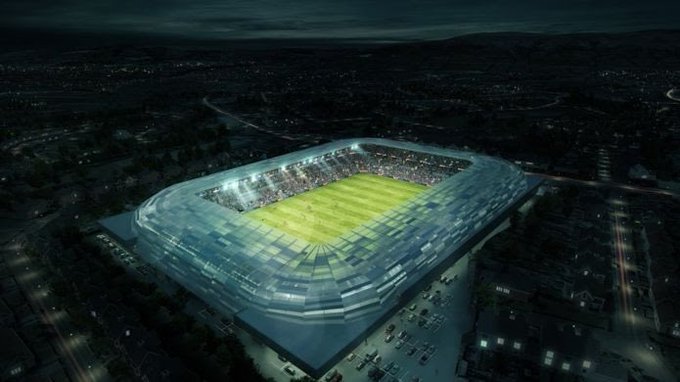 SDLP MLA Mark H Durkan welcomed the Irish Government's backing for a joint bid to host the 2028 European Championships.
The South join the North, England, Scotland and Wales in bidding to host the tournament.
Mr Durkan said securing the tournament would be a boost to sport right across these islands.
Said the Foyle MLA: "I welcome the Irish Government's backing of the joint Euro 2028 bid and I believe their involvement will make its success all the more likely.
"It has been nearly thirty years since anywhere on these islands hosted a tournament of this nature and I think it should bring a huge effort around inspiring a rejuvenation of participation levels in sport which is especially important following the closedown of the recent pandemic.
"Hosting the Euros would not just be beneficial from a sporting perspective, we would see thousands of visitors travelling to Ireland to watch games, bringing a significant boost to our economy at a difficult time and the tournament would leave a lasting legacy in terms of improved facilities and greater opportunities around sport.
"Of course, the overdue development of the Brandywell must also be a priority.
"This is an issue which I have raised repeatedly over the years but like the Casement Park project, this too has suffered a series of delays.
"However, no Executive means no funding. We've had three years of no government, two years of a Communities Minister who did not prioritise the sub regional stadia fund and now we are left with no government yet again.
"The absence of an executive is and could hinder massive opportunities for the North. It cannot continue.
"The joint bid brings a new level of focus on completion of the Casement Park Stadium construction project with this exciting sporting venue being named on the shortlist of stadiums.
"It is absolutely vital that we see construction work commence on this state of the art facility as soon as possible.
"More than that we need to see the delivery of our new home for Gaelic Games in Ulster."
Tags: